Fintech marketing is always a strategic process. But, when launching new products into rapidly changing and highly competitive markets, whether as a start-up or a fintech industry veteran, a solid FinTech Marketing strategy is paramount to success.

You've got a product you know can make a big difference to the lives of your prospects. You just need to get in front of their eyes and present it in a way that shows unequivocally, that it can either help them reduce costs, reduce risks or increase profits.
Over the years, the Incisive Edge team has picked up a few fintech marketing strategy tips. And, while we can't give them all away for free, here are six excellent marketing strategies that can be applied to the fintech industry.
6 FinTech Digital Marketing Strategies
1. Craft your promise before you consider regulation
A common issue is that fintech businesses craft weak or underwhelming value propositions for fear of stepping outside the legislation and suffering the consequences. Naturally, this is a valid concern. But it doesn't mean your fintech marketing campaigns should suffer.
Instead, try this. Craft your value proposition from the strongest possible position, as if you were writing it in a world where regulation didn't exist. Imagine asking yourself this question:
If there were no laws and no restrictions and I operated in a place with the ideal most perfect value proposition could be made to my prospective clients, how would I present this product or service?
Use this as a starting point and then shave off the parts that could cause regulatory issues.
By beginning in this way, you get off on the right foot. The marketing promise you're left with will be a significantly stronger value proposition as a result.
Always remember, your marketing efforts will pay their dividends but you must make said value proposition strong and memorable. Successful marketing strategies consist of ideas based on research and data to back them.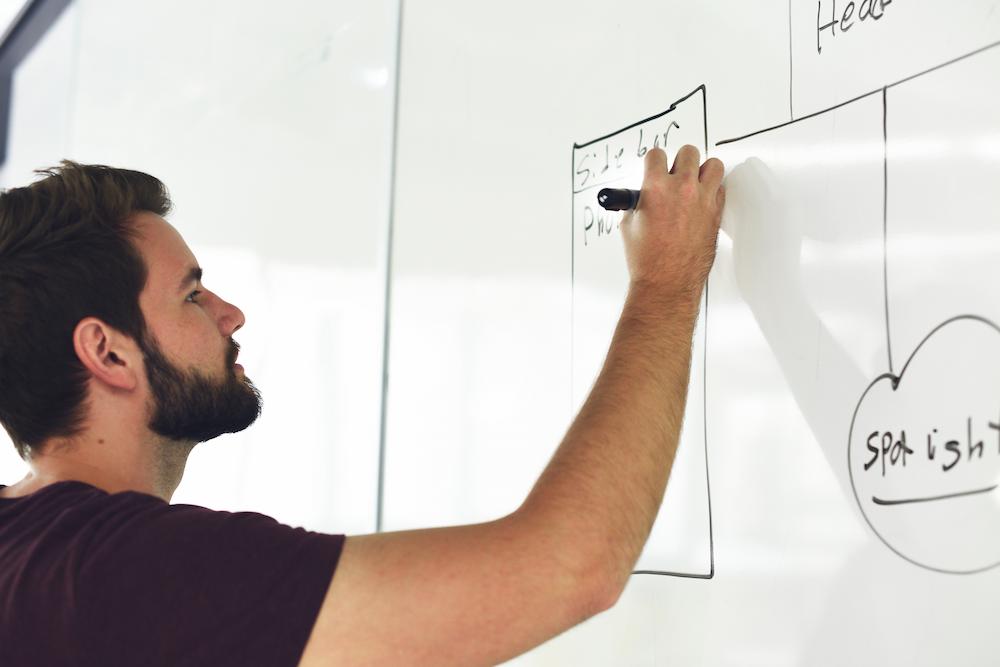 2. Pre-trade show embargoes
Trade shows are excellent public relations opportunities for financial technology companies, provided you use the right marketing strategy and engage with journalists in the correct way.
One excellent tactic to use is the pre-trade show embargo. When you know there's a big event coming up that will get a lot of media coverage, put together a story in the form of a press release with an embargo date.

This means the press journalist or press agency can't speak about the news until the specified date arrives.

By choosing a day that corresponds directly with your contributions to the trade show, you can give journalists more detail and more time to create the story ahead of time.

Essentially, you're building a little hype and allowing journalists time to get ahead of schedule. Ultimately, that means it's more likely to find its way into print or digital publications for serious coverage, which may end up being a little boost for your business growth.
Bonus tip: A great bonus tip for getting press releases noticed, is to flesh them out with as much detail as possible. Your aim should be to make the journalist's job as easy as possible. And, that means including:
Facts, figures and data, at least some of which should be from impartial sources

Photos, graphs and images with the necessary copyright

Quotes from company figurehead journalists can easily slot into the content
By strategically using embargoes around trade shows this way and giving journalists a "complete story in a box", you've got a great strategy for gaining solid media attention.
3. Thinking outside the keyword research box
You probably know by now that your keyword research forms the foundation of all of your fintech inbound marketing. It means your content gets put in front of the right people, at the right time and if it's done properly, converts them into leads and sales.
Keyword research is not limited to search engine optimization, it can be used on social media platforms when doing your social media marketing. Keywords are an important component of your fintech marketing strategy.
But, what happens when no one is looking for your product yet? How can you increase your reach if people don't know they need something, to help this aspect of their lives and businesses? In short, by thinking outside of the FinTech Industry Sector keyword research box.
For example, start brainstorming an extensive list of what your target market might be searching for, including keywords, even remotely related to how your financial products; or service(s) can help them.
Another good way to discover these keywords is to look at your competitors. Ask yourself what keywords they seem to be focusing on for their webpages and for their blog posts. Take notes of anything you think might be relevant to your own marketing efforts.
Once you've got an extensive list, set up landing pages and PPC campaigns designed to catch the leads from your target audience. Once you've gotten data, you can find out what's working and start to optimise your marketing spend and generate more leads.
4. Don't shy away from social like the banks did
When a lot of businesses think social media, they think "quirky" or more "creative" business types. In many B2B and tech spaces, perhaps social media marketing is seen for younger and perhaps less relevant audiences.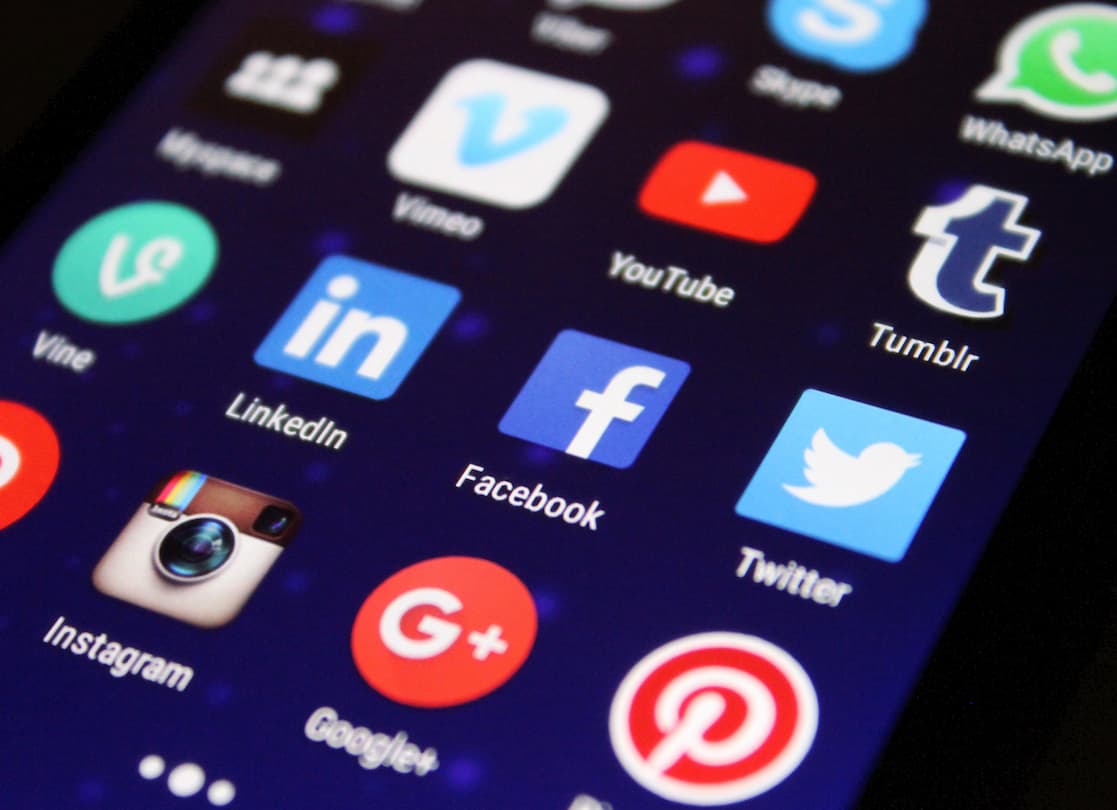 The truth is that data shows we now spend more time with online social media than we do on television. While LinkedIn may be more relevant to your business than Twitter, there's no doubt about it; this is where your target audience is.

One report published by Carlisle and Gallagher Consulting Group found that 87% of the circa 1,000 consumers surveyed thought that banks' use of social media was unhelpful, annoying or just plain boring.
Because of the legislation in the financial sector, many FinTech companies were slow to take to social media and the banks were the best example of how not to do it.
After some years though, a few of the mainstream financial institutions are getting their head around this marketing medium. The important thing is, social media marketing is a wonderful way to generate leads, create revenue and build brand awareness.
5. Don't spread your marketers too thin
In a survey published by FinExtra.com back in 2014, particularly revealing data showed that a significant percentage of fintech marketers are expected to deal with other specialist tasks such as:
Internal communications
Customer experience and success
Product management and development
In part, while the link between Internal Communications and marketing has become more closely related than ever, it's important you get your marketing team focused on what they do best.
This is especially important for business growth inside fintech companies, mainly because your marketers often must know multiple different financial sectors already, spreading their time and attention further still, by focusing on other specialist areas just means attention is spread even thinner.
This problem isn't exactly in-line with the kind of specialist targeted fintech marketing strategy that gets results.
Having a focused fintech marketing team on job is the best way to both retain current and acquire new customers in the market.
6. Create content that helps retention and acquisition
When you're in the growth stage of your product, naturally you have a higher priority to delight and acquire new customers; than retain existing customers.
While content marketing is a highly effective way to scale a business, generate buzz around a new product and attract new customers, it's also great for visitor and customer loyalty.
You've realised by now that content marketing is an important aspect of your overall inbound fintech marketing campaign and marketing strategy, and you are aware of the need to create it regularly.
However. look over your content schedule and ask yourself the question:
How many of these articles both add value to attract my ideal prospect, in addition to helping current customers get more from our product or service?
If you find that almost none of your content fits this description, get your team together for a brainstorming session and try to publish at least half of your content to help both new and existing clients. It can make a significant contribution to scaling.
Read What is a Go to Market Strategy?
Conclusion
Right now, the financial technology sector is booming. Investment capital has more than tripled since 2008 and the sheer scale of opportunity on the table has never been greater.
By following the best practices in this article and using some of these fintech marketing strategies, you can be sure to take a slice bigger slice of the FinTech industry market.
It is a great time to have a fintech company. Invest the right amount of time and resources into your fintech marketing efforts.
And, whatever you do, make sure you don't overload your marketing team. Your product is already specialised enough without them having to look into other roles within the company simultaneously.
As our clients attest in our work and testimonials, working with a specialist fintech marketing agency in this way; means you can maximise your marketing spend, and start to drive results like never before.
We'd love to help you on your Financial Services marketing journey so feel free to get in touch to speak to one of our marketing experts and book your free consultation now.