What is the secret sauce used by startups, scaleups and established tech companies not only to succeed, but replicate success repeatedly?
The answer is a well-thought-out and executed go to market strategy.
What Is a Go to Market (GTM) Strategy?
A GTM strategy is a plan of action that outlines how a business will launch a new product in an existing market or an existing product in a new market. This is in contrast to a marketing strategy that is more focused on the company's overall marketing objectives.
What Is a Go to Market Strategy Performance Agency?
A GTM strategy performance agency is an organisation that specialises in helping clients execute go to market strategies. There are many moving parts in a GTM plan, as shown in the image below.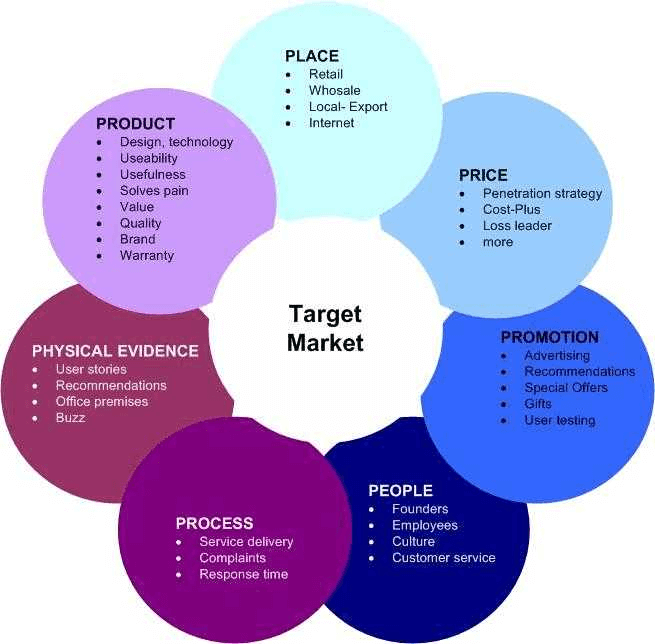 (Image source: Wikipedia.org)
Therefore, the best approach to success is to leverage the skills and expertise of a specialist GTM performance agency to achieve competitive advantage.
How Do We Work as a Go to Market Performance Agency?
At our core, we are a team of go-getters passionate about helping our clients achieve their go to market goals. We start by getting to know our clients and understanding their business inside and out. We then work with them to develop a customised go to market plan that aligns with their unique needs and objectives. Once the plan is in place, we help our clients execute it flawlessly, ensuring that they are on track to achieve their desired results every step of the way.
Our tried-and-tested GTM process will assist you in understanding your potential customers and their buying journey, developing a market and brand position, demonstrating the value you provide, differentiating yourself from competitors, and determining the most effective channels to promote your product.
GTM Strategy Performance Agency Benefits
There are many benefits to working with Incisive Edge (IE) GTM performance agency.
For Startups
As a tech startup, you may be pre-revenue or already generating income. Startups usually suffer from a myriad of problems that include;
A lack of a defined audience

Failure to understand customer pain points

Unclear market or brand position

Few or no real market differentiators

Having a presence in every marketing channel without considering the relevance
By working with IE, you get the following benefits:
Professional Advice and Guidance: Our team of GTM experts will help you overcome these common problems and more. We will work with you to develop a customised GTM plan tailored to your specific needs and objectives.
Fast Turnaround on Marketing Plans: Once the plan is agreed upon, we will execute it quickly and efficiently so you can hit the ground running.
Market Positioning for Success: We will help you define and clarify your market position to stand out from the competition.
We are an Extension of Your Team: We work closely with our clients to ensure that they are always kept up-to-date on their go to market progress

and hitting their targets.

Competitive Pricing: Our rates are highly competitive and affordable to get the most value for your money.
For Scaleups
As a scaleup, you have likely achieved some level of success and are looking to take your business to the next level. You may be experiencing some or all of the following problems:
Lack of focus and a clear go to market strategy

Not enough bandwidth or resources to execute a go to market plan

Inability to measure and track go to market progress

Competing priorities that distract from go-to-market objectives

A lack of integration and alignment between your marketing and sales team

Marketing qualified leads

(MQLs) and

sales qualified leads

(SQLs) are not where they should be
By working with IE, you get the following benefits:
A Clear and Focused GTM Strategy: IE will help you develop a focused go to market strategy tailored to your specific needs and objectives.
Professional Execution and Assistance: We have the resources and expertise to help you execute your GTM plan flawlessly and on time.
Strategic Planning and Tracking: IE will help you track your go to market progress to measure your success and make course corrections as needed.
Alignment Between Marketing and Sales: We will help align your marketing and sales teams

, so they are working towards the same goals. This will ensure that everyone is rowing in the same direction and that you are getting the most out of your GTM efforts.
Read Market Strategy You'll want to use
For Established Tech Companies
As an established tech company, you may be feeling pressure to stay ahead of the curve and maintain your market share. You may be experiencing some or all of the following problems:
Stalling customer acquisition

Loss of market share

Messaging no longer resonates with existing customers

Inability to break into new markets

Rigid unscalable processes that lack automation

Poor alignment across sales and marketing

No clear plan on how to spur further growth
By working with IE, you get the following benefits:
A Fast-track Audit to Understand Your Current Situation: We will help you quickly assess your current situation to understand where you need improvement.
GTM Strategy Development: IE will work with you to develop a bespoke go to market strategy.
Automation of Your Sales and Marketing Processes: We will help you automate your sales and marketing processes to be more efficient and scalable.
Alignment Across Sales and Marketing: IE will help align your sales and marketing teams to work towards the same objectives.
Create Your Lead Funnel: We will help you create a lead funnel

to generate more leads and convert them into customers.

Generate More MQLs and SQLs: IE will help you generate more MQLs (marketing qualified leads) and SQLs (sales qualified leads).
Convert More Sales: We will help you convert more sales by improving your sales process and increasing the effectiveness of your marketing efforts.
GTM Strategy Agency Services
At IE, we offer a wide range of GTM strategy agency services that include:
Go to market audit

Positioning strategy

Brand amplification

Demand generation

Intent marketing

MQL and SQL generation

Blog Writing

SEO

Inbound marketing

Conversion rate optimisation

Insights and data
For more information on our complete inventory of services and how we can help your tech company scale new heights, book your free growth assessment.