As a founder of a tech startup, you probably never thought you'd have to worry about the world of marketing. But you do.
When Failure is Not an Option: Startup Marketing Tactics that Drive Growth
Tech startup innovators and visionaries are modern day problem solvers who chose the path of an entrepreneur for a variety of reasons – and if you are honest with yourself, marketing was not one of them.
One problem that all founders share is being restricted by a limited budget and a lack of available resources. Accepting that you cannot do everything at the beginning will force you to prioritise a set of achievable goals that will enable you to level up, both as a founder and a startup.
A marketing strategy is not a nice–to-have. Every founder needs to accept the fact that it is an essential strategy required to generate leads, nurture potential prospects and feed sales funnels.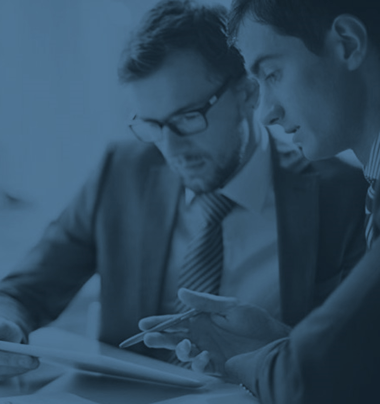 Competitive Environment
The technology and marketing industry has never moved as fast as it's doing right now. But, the biggest challenge for startup founders is understanding that it will never move this slow again either. In particular, the technology industry is also much more competitive than other sectors.
Although business to business marketing (B2B) could be described as a discipline, the tech industry should be considered a specialism because of its speed and competitive nature, when compared with other industries. The danger is that this realisation runs the risk of exacerbating your fear of failure.
However, burying your head in the sand will allow procrastination to set in and prevent your startup from reaching its overall objectives. But if you delve a little deeper, you can quickly learn that there is an alternative.
Today's Tech Buyer
Consumers, B2B buyers and brands are all facing the same challenges. Sophisticated tech buyers can now evaluate the value and merits of any purchase across a plethora of devices in real-time, regardless of their location.
Marketers have traditionally moved both B2B and B2C customers through a defined set of sales stages. But the biggest challenge facing marketers in a digital age is that your customers do not look at the world through your eyes. They look at the digital landscape very differently.
A tech buyer can hear about your brand or what services you offer, but they don't provide any value on their own. The customer journey no longer begins with brand awareness, it starts with a problem and searching for a solution. It's marketing that provides awareness of the problem, rather than the brand and it's marketing that builds a relationship with your prospects until they become a potential lead.

Feeding Sales
There are many examples of B2C customer journeys that can be completed entirely online without the need to speak with a member of the sales team. Unfortunately, in a B2B environment, this is seldom the case. Attracting visitors to your website or social channels, converting them into leads and closing the deal, plays a massive role in helping every startup reach its objectives.
A sales team cannot produce a lead out of thin air on their own, and this is why marketing is so essential. It's the marketer that will turn visitors into leads for the sales team to follow up and close. By playing to your team's strengths and areas of expertise, it becomes much easier to develop opportunities, build relationships and close sales.
And there's a need for a joined-up approach where the two teams work together, to not only turn prospects into customers, but to delight them along the way and turn them into brand advocates too.
Generating Leads
Rather than promoting your startup from your own point of view, marketing is used to focus the lens – looking through the eyes of your prospects and putting them at the heart of your strategy.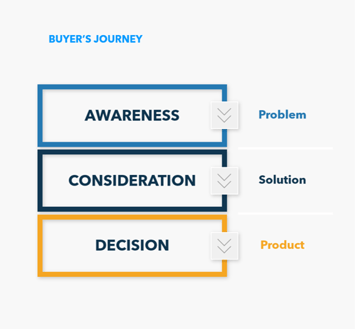 For example, it's not about increasing your brand awareness or what you can offer but making prospects aware that they have a problem and helping them learn how to solve that problem.
It understands your prospects and their motivations and will help you inspire them with a vision that teaches them the art of the possible. Only when they reach this epiphany will they be able to see what their world will look like with your solution in it.
When a potential tech buyer understands that they have a problem and are actively researching a solution, they have also unwittingly become a lead. A good marketer will be able to leverage their relationship to ease through the sales process.
Nurture Prospects
The differences between short and long buying cycles will require marketers to build relationships with potential prospects and nurture them through the sales process.
Only by building a rapport and genuinely understanding your prospects can you begin to provide them with timely, useful and valuable information that will accompany them on their customer journey. Emotionally-driven content that resonates with your target audience should be used to generate a buzz and build a connection with audiences to accelerate the sales cycle. And it's the emotion that's often missing. A buyer persona is a pre-requisite, but there's more to a persona that just hard demographic or firmographic data. You need to appeal to your prospects emotions, feelings and sentiment, at each stage of their journey.
The bottom line is your tech startup needs revenue growth to thrive and survive in a fast-moving and competitive tech industry. The good news is that a powerful and influential startup marketing strategy and programme will help you not only meet your business goals, but will ensure that your fears are replaced with success.
We'd love to help you on your tech startup journey so feel free to get in touch.