As a tech founder, the challenges you encounter on your startup journey will help you grow as both a leader and business owner. When you first began navigating through unchartered waters, it was incredibly easy to feel isolated and alone. However, you should now have learned that going it alone, doesn't mean that you have to do it all alone.
You're Not Alone

How partnering with a marketing agency specialising in tech startups can boost your performance
Right now, your biggest challenge is to attract customers, drive sales and grow revenue if you are serious about securing funding for your tech startup. Unfortunately, unlike more established businesses, you do not have the luxury of a vast marketing budget at your disposal. But, this isn't an excuse that you can fall back on either.
Delivering an effective tech startup marketing program requires strategic planning and effort, especially in today's digital world. Incorporating search engine optimisation into your marketing strategy is key to reaching your target audience. While there are no shortcuts to success, working with marketing agencies can help you work smarter and achieve your goals faster. Our proven 6-stage process for startup marketing includes strategies for search engine optimisation and working with marketing agencies to help you reach the results that have eluded you so far on your startup journey.

Many of the fastest-growing tech startups have used this process to generate high-quality leads and generate high-quality leads and drive sustainable growth. Nothing will replace strategic thinking, creativity or good old-fashioned hard work, but this guide will get you started and make your life as a tech startup founder a little easier.
As a fast-growing tech startup, having a team with experience, and expertise in the industry on speed dial will quickly prove to be an invaluable resource. It's these partnerships that essentially bring the 6-stage process to life. At Incisive Edge, we pride ourselves on being a marketing agency for tech startups that thrives on helping take startups to the next level by adding a fresh pair of eyes to strategy, campaigns, and processes.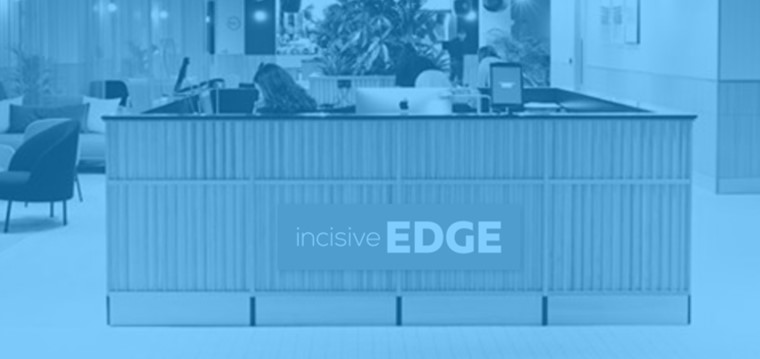 As a bootstrapping founder, it's important to make the most of your resources, but this doesn't mean you have to do everything alone, especially when it comes to marketing. To succeed in today's competitive market, you need a strategic partner, such as a technology agency, that can help you reach your clients out market and achieve your grand vision. Account-based marketing is a powerful approach that can help you achieve this, but it requires a dedicated effort and expertise. Working with a strategic partner who understands your goals and can help you implement an effective account-based marketing strategy can be the key to your future success.
Contrary to popular belief, strategy must always come before tactics. Once your team has completed your research and planning, we work closely with startup founders to produce a strategic plan. This blueprint will enable your team to implement a series of marketing campaigns that help your startup reach its marketing objectives by overcoming challenges and achieving your goals.
Understanding exactly who is your target audience is just the beginning. Learning the unique route that they take on their customer journey and their buying personas are fundamental to how you position your brand and communicate with your audience. What makes your brand stand out from the crowd? And how will your marketing campaign make them think, feel and act?
When developing a strategic blueprint for B2B technology marketing, it's important to incorporate tactical building blocks such as content marketing, email marketing, and even machine learning and artificial intelligence today. This approach involves delivering useful content to your target audience through the channels they frequent, which can lead to quick wins like getting qualified leads and a boost in confidence. Additionally, incorporating digital transformation into your strategy can help you stay ahead of the competition and adapt to changing market trends. By leveraging content marketing and digital transformation in your B2B technology marketing strategy, you can create a strong foundation for success.
However, if you can't measure it, you can't improve it. Ensuring that you implement performance measures, success metrics and a reporting framework are equally as important as the planning and doing. Identifying the specific metrics that work best for your business is crucial in highlighting if your performance is improving or deteriorating each month and enables you to act accordingly.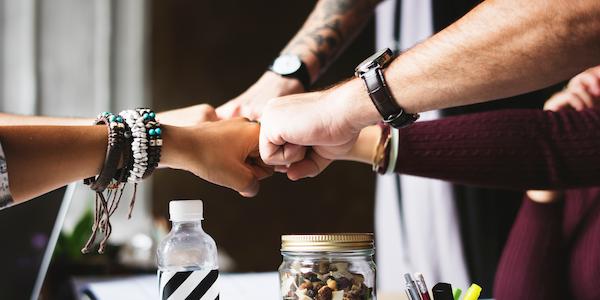 Once again, the most critical takeaway is that there is no reason to feel isolated or alone when preparing to launch your marketing strategy. Many before you embarked on this same startup journey and had to overcome similar challenges to you, why not learn from their mistakes, so you don't have to?
As a marketing agency for tech startups, we offer a wealth of expertise and guidance to your startup progress through the funding rounds. Please read our latest Tech Founders or Startup Marketers guides and also be sure to check out our many resources and services.
If you still have a few questions, we'd love to share our experience with you and offer some strategic recommendations – based on your goals and objectives. Please contact us if you would like to start a conversation with one of our tech startup marketing experts and remember, you are not alone on your startup journey. We're here to help and remove the marketing concerns that have been keeping you awake at night.