User-generated content marketing is one of the most talked about tech marketing strategies in recent times. And with good reason – it works.
A recent infographic published in Adweek reveals why – and it all boils down to trust.
Earned media platform Olapic conducted the research for the infographic, surveying consumers to find out how they view user-generated content marketing. Here's how Pau Sabria, co-founder of the company, summarises the findings.
"76 percent of consumers believe the content that average people share is more honest than advertising from brands. That should serve as a wake-up call for brands to start exploring the use of authentic content in ads and marketing to build trust and create a more meaningful dialogue with their customers."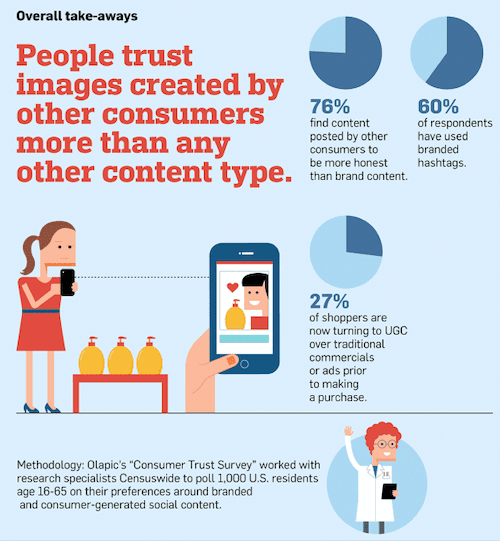 (Image source: adweek.com)
But what makes for a great user-generated content marketing campaign – especially in the tech marketing realm?
Well, sometimes it's best to illustrate by example, and so we've scoured the web to find five of the best user-generated content examples by tech companies out there to help give you some inspiration.
Let's take a look at what they are…
5 Great User-generated Content Examples by Tech Companies
1. SalesForce – IdeaExchange
Sometimes, you don't even have to think too far out of the box to come up with a tech marketing idea for some great user-generated content marketing.
SalesForce, for instance, has made great use of its IdeasExchange community, which allows users to simply logon and suggest ideas for new tools and features to be developed for the main SalesForce platform.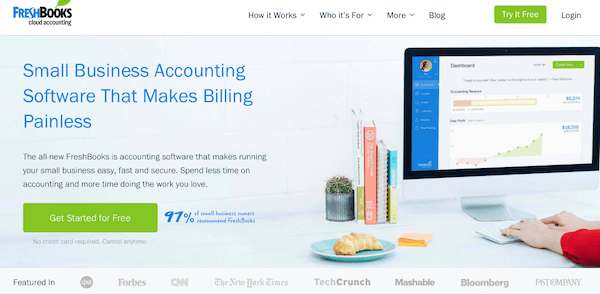 (Image source: success.salesforce.com)
When users make suggestions, the whole IdeasExchange community gets to vote for them, and leave comments that the SalesForce team can then pick through.
It's such a simple idea, but nonetheless a great one. For not only does it allow SalesForce to receive an influx of feedback and great new ideas from the people that matter most to the company (i.e. SalesForce customers), but creates a real, buzzing and engaged community to boot. A very simple but very effective user-generated content marketing campaign.
2. Nintendo – Super Mario Maker
Here's a great user-generated content marketing example from one of the world's most recognised tech companies – Nintendo.
Super Mario Maker allows players to create their own levels for Nintendo's classic game, and then share them on the web for other users to play and enjoy.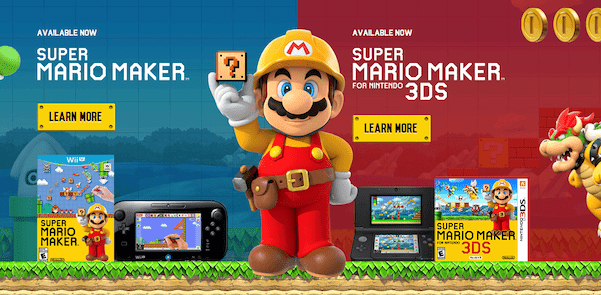 (Image source: supermariomaker.nintendo.com)
And of course, this campaign has led to much more user-generated content being created, aside from the sharing of new Super Mario levels. Indeed, this game took social media by storm, with many YouTube users in particular posting walkthroughs of themselves building and completing levels.
3. T-Mobile – Break-up Letter
Want to lure customers away from the competition? Take a leaf out of T-Mobile's (now merged with EE) book and don't be shy about it.
In 2013, the company launched their "Break-up Letter" campaign, offering to pay the cancellation fees for anyone who "broke up" with their current provider in favour of T-Mobile.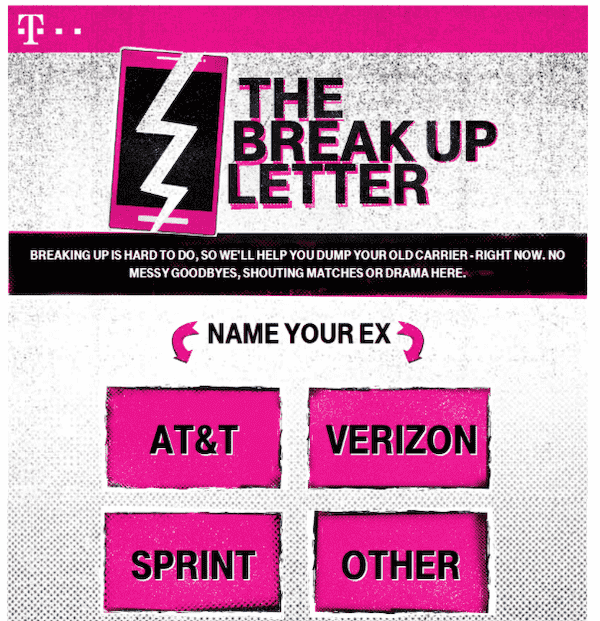 (Image source: shortyawards.com)
The campaign generated 80,000 break-up letters – many of which were created through a custom-built Facebook app that helped people complete the task at hand. Users were also encouraged to share their letters on social media, thusly completing the user-generated content marketing campaign, which was even nominated for a Shorty Award.
4. Hootsuite – #IWorkFromHere
The social media management platform Hootsuite provides us with a great example of how to do some great user-generated content marketing through the simple use of a well-conceived #hashtag.
Now of course, social media management is a stuck-behind-a-desk job… or is it?
The company's #IWorkFromHere campaign on Instagram encourages Hootsuite users to upload photographs of their workspaces, and it actually reveals that there are in fact many, many beautiful places where people conduct their social media marketing work.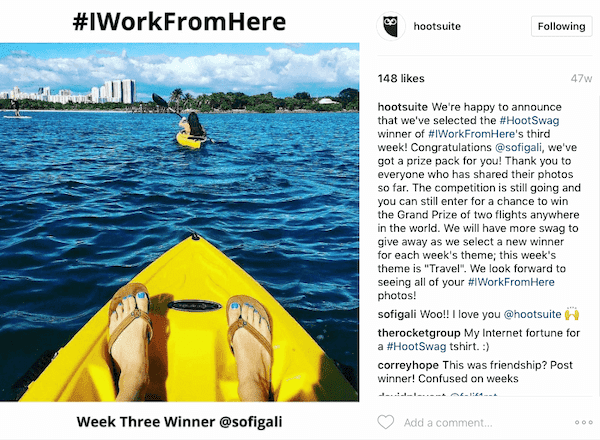 Another very simple campaign that any business can very easily set up, and any user can very easily take part in.
This campaign was encouraged by introducing an element of competition into the proceedings – users whose posts were selected to be featured on the Hootsuite Instagram account were given a prize. A great way to ensure that your following gets involved.
5. Three – Sing It Kitty
When telecoms company Three launched its Sing It Kitty advert – featuring a young girl riding a bicycle whilst mouthing the words to Starship's "We Built This City' – it did so with a great user-generated content marketing twist.
Consumers could either head over to the Sing It Kitty website (now defunct) or use a mobile application to upload a picture of themselves, which would then be used in a custom-made version of the advert. Naturally, this encouraged users to share the video on social media more than the standard version of the ad.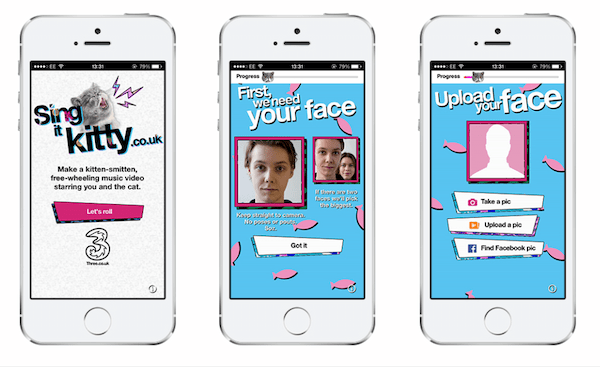 (Image source: stinkstudios.com)
This is a silly and fun idea, but that's the whole point of it. Three knows, as the ad states, that "We all need silly stuff", and so the company created a user-generated content marketing campaign in celebration.
Back to You
When it comes to tech marketing, user-generated content perhaps isn't the most obvious tactic to turn to. However, as the companies in this list have shown, some truly powerful user-generated content marketing campaigns can indeed be generated often fairly simply – use them as inspiration for your own tech marketing efforts.