Campaign marketing is very simply an approach to marketing whereby a brand awareness, product or service is promoted via one – or a series of – clearly-defined and structured successful marketing campaigns, each of which having one clear goal in mind.
The ultimate goals of digital marketing campaign marketing can be anything from building brand awareness to introducing a new product, increasing sales of a particular service, driving downloads of an update to an app or copies of an eBook, growing a social media following or email subscriber list, or even reducing the impact of some negative news.
Campaign marketing isn't limited to an email marketing campaign or a social media marketing campaign. It refers to any campaign that takes place within your digital marketing department.
No two campaign marketing efforts will ever be exactly the same, and indeed, it will be through first defining exactly what a campaign's goals are that will dictate the campaign marketing strategy and whether it will end up becoming a successful marketing campaign – i.e. the number of resources that will be ploughed in, what other channels to use and which methods are likely to be the most effective i.e., for example, direct mail print advertising.
Campaign Marketing – One Vision, One Goal
Various campaign marketing endeavours will form arms of your overall Inbound Marketing strategy. For instance, if you had the goal of generating X number of new leads for your business, you, or your marketing campaign manager would devise a campaign that ran alongside all your usual Inbound Marketing efforts, but the campaign itself would retain that one sole purpose of generating leads, and that one sole purpose only.
As such, campaign marketing is absolutely strategy-based. Successful campaigns will be ones that are carefully considered, well-researched, and highly focussed on the details and the execution, with all efforts acutely honed on your digital channels achieving one specific goal for your successful campaign. Choosing the right marketing channel, whether you will focus on long-term organic growth with the help of search engines (SEO), or paid advertising for a quicker ROI.
If your campaign goal is creating brand awareness, your marketing operations and process would be completely different, and you may try to convey your company's values to your audience.
B2B Campaign Marketing - Two Brilliant Examples
Sometimes the best way to define something, particularly concepts such as campaign marketing, is to look at some concrete examples in action. There are some excellent instances of campaign marketing that have come out of the B2B realm over the past few years, targeting the various different segments of the Inbound Marketing and sales funnel. So, let's take a look at two of the best of them – one that targets your audience's attention in the middle and bottom stages of the funnel as well as one that targets the top for a wider audience.
Logicalis
Logicalis is a B2B IT solutions company, offering services to business that span cloud, communications and big data.
Needless to say, the services that Logicalis provide are rather technical and the details of which are not particularly easy to communicate. However, in 2014, the company figured out how to get around this perceived problem and differentiate itself from its competitors at the same time. Namely, it executed a thought leadership campaign that managed to generate $8 million in new revenue within the space of just 12 weeks.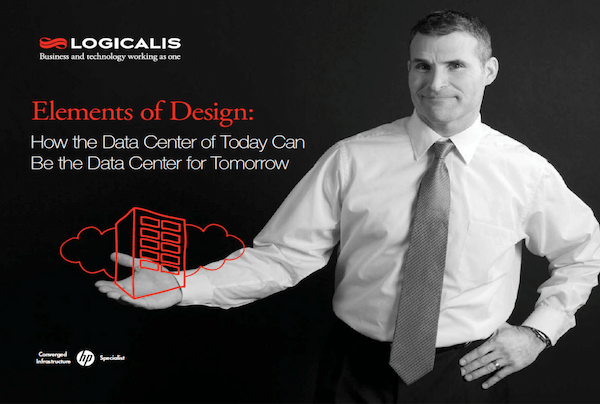 (Image source: content.marketingsherpa.com)
The goal of the campaign was clear – generate leads and boost sales. The campaign marketing strategy? To turn its executives into thought leaders. Logicalis did this through a multi-channel content marketing campaign and key performance indicators. .
The company launched a product campaign for a microsite that contained thought-provoking content about the technology it was selling, authored by its own executives. On top of this, Logicalis also sent a series of targeted emails advertising a free eBook – Elements of Design: How the Data Center of Today Can Be the Data Center for Tomorrow – to roughly 2,000 existing customers and potential customers, both to attract visitors to its microsite, as well as capture contact information and generate even more new leads.
Importantly, the eBook was designed without a sales-focussed agenda – the idea being that it would educate campaign targets, promote discussion and that recipients would not only read it, but share it with their colleagues as well within your target audience.
As we can see from the results, this campaign marketing effort was an absolute success.
GE - Brilliant Machines
From the bottom of the funnel back up to the top, General Electric (GE) rolled out a brilliant campaign marketing effort back in 2013, with the goal of raising brand awareness campaign at consumer level.
Indeed, this is a challenge for a company like GE, which wanted to get everyday people to care about the sort of heavy machinery that GE creates which makes modern life possible.
And so it launched its 'Brilliant Machines' campaign, which comprised of a number of advertisements featuring pop culture figures from famous movies. Agent Smith (Hugo Weaving) from The Matrix was one, who featured in a commercial that shows the villain getting treatment at a "connected" hospital, as GE had started to provide internet-enabled medical machinery and software for certain healthcare organisations in the US.
The souped-up time-travelling DeLorean from Back to the Future featured in another and the Starship USS Enterprise from Star Trek in yet another. No specific products were being advertised in these commercials. Rather, consumers learned that GE's technology is used to power many of the things in cities and everyday life that people tend to take for granted.
(Video source: youtube.com)
The brand even went for a rock and roll concert as part of the Brilliant Machines campaign. Only the rock and roll stars weren't people… they were robots from German outfit Compressorhead. Created from scrap metal, the three, five-foot-tall droids performed in New York's Union Square for a seven-hour gig and GE provided free phone charging stations and Wi-Fi to encourage people to stay and watch what machines can really do.
"GE is reinventing what power can do through hardware fused with intelligent software, and the output will rock the world," said GE Creative Director Andy Goldberg in a statement. "A live band of robots shows how metal and data can come together to create entirely new possibilities, powering everyday things such as music in innovative ways. It's this idea of new possibility that drives GE's commitment to innovative solutions."
Great brand awareness campaign marketing.
Over to You
These are just two examples of B2B campaign marketing efforts, each used to achieve something very precise and targeted specifically at particular stages of the Inbound Marketing and sales funnel.
Every campaign must be different in order to achieve different outcomes and more often than not, you'll need to use different creative assets for each one of them.
Of course, very few companies have the budget to pull off something like GE's Brilliant Machines succesful marketing campaign – but that doesn't mean we can't still turn to campaign marketing techniques to provide compelling experiences.
Logicalis did this with its eBook and microsite content and email marketing strategy. And from social media campaign online marketing channels through to storytelling, gamification, video marketing, podcast marketing and everything else in between – campaign marketing is all about finding innovative ways to reach specific audiences in engaging and immediate ways. Indeed, it is the very diversity of the approach that enables campaign marketing to enrich an ongoing Inbound types of Marketing strategy.
If you need help with campaign marketing, get in touch with the startup marketing experts at Incisive Edge today.