Welcome ladies, gentlemen, and all children, bots and personas who read the Incisive Edge blog, as we introduce you to Sam, Alice and Alfie.

You've never met them before, and nor, indeed, have we. In fact, none of us will ever meet them – at least not in any corporeal, actual sense.

We will never be able to shake Sam's hand, exchange words with Alice, or send Alfie a Christmas card, for none of these people actually exist.

Nevertheless, we are charged with getting to know each of them inside and out. We must know their likes and dislikes, what makes them tick, what makes them balk in objection, what their jobs are, how important they are within their place of business, and indeed how much buying power they have.

For you see, dear readers, Sam, Alice and Alfie are in fact inbound marketing personas. Not real people, as we have already established, but in fact semi-fictionalised representations of a business's inbound marketing ideal targets.
Semi-Fictionalised What…?
Yes, inbound marketing personas are semi-fictionalised depictions of what an ideal target looks like. They are the best thing to do to make the most of your marketing efforts.
It may sound like a bit of a left field idea, but in fact inbound marketing personas form one of the most valuable and important elements of an inbound marketing strategy.

Think about it – you've got a highly-specialised product that you're trying to sell to a very specific type of buyer.

So who is that buyer?

When you developed your product or conceived of your service, you did so in order to solve a problem. Perhaps you're a SaaS entrepreneur with a web app that will help businesses automate some part of the sales process, or a FinTech innovator with a new payment gateway that makes cross-border payments more secure.
Whatever your product does or solution achieves, at the core you are a problem solver.
So, who is that ideal customer? Who are those people currently struggling with the problem that only you can solve?
Enter Inbound Marketing Personas
Inbound marketing personas should sit at the core centre of your inbound marketing strategy. They are constructed not to identify the businesses or even industries where your solution will be most valuable, but rather the potential customers who will actually be responsible for buying-in to your solution.

The reason is simple – it's people, not businesses (or industries) that will be using your product or utilising your service. And so it is people that must be targeted. The ability to create multiple buyer personas based on each specific product or service will help make the sales process much more structured and predictable.

Your inbound marketing strategy will be designed in large part to create content that answers the most pressing questions that your ideal customers have about your business and their industry at large. You may also use marketing messages to improve the performance of that marketing content.
Determining, therefore, exactly what these questions might be, will involve getting into the hearts and minds of the people who will be asking them in order to develop personas accurately. It will also be great to establish how many buyer personas you will need for your persona development.
For example, allow us to present to you a slightly more thorough introduction of buyer persona examples, which will be Sam, Alice and Alfie.
Inbound Marketing Persona #1 – Sam
Sam is in accounts. He's between 25 and 45 years old, a university graduate with a salary between £28,000 and £42,000, has no real buying power within his company, though nonetheless has some influence over senior decision-makers. He likes his job well enough as he gets to spend time with both marketing and sales teams, but is always looking for a raise and a promotion, and believes if he finds the right solution to improve productivity within his department then he will achieve this goal.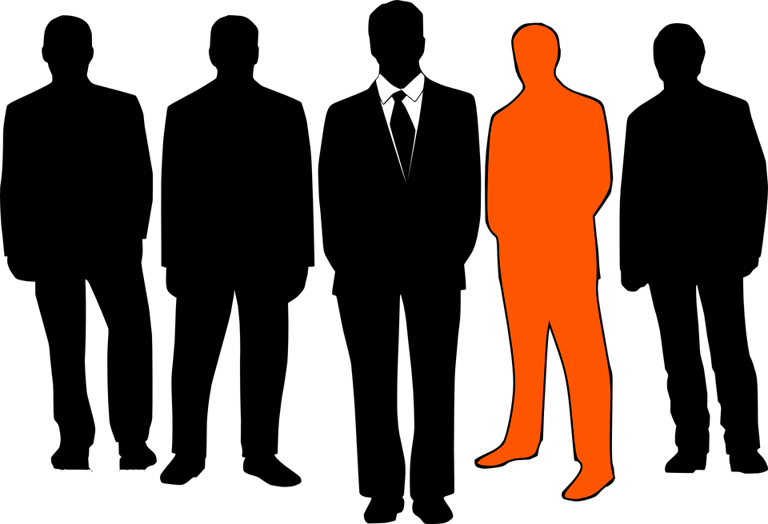 Inbound Marketing Persona #2 – Alice
Alice is in marketing. She's between 21 and 35, may be a graduate (though not necessarily), earns upwards of £25,000 a year (downwards of £35,000), and has a bit of a chip on her shoulder as she believes that a bigger budget needs to be allocated to her department. She's quite an ambitious young professional, and knows what marketing is all about, though she's less confident with the most modern principles of inbound marketing campaigns and inbound marketing as a whole. Her problem, however, is that in order for any seniors to take any suggestions for improvement she has seriously, she needs to be able to prove there will be a positive return on investment (ROI).
Inbound Marketing Persona #3 – Alfie
Alfie is the CEO. He's a 40+ graduate with an income in excess of £60K. Alfie has buying power, spending power, and indeed is ready and willing to spend big on the right solution to improve his business. His number one priority in life is his company's bottom line. He constantly strives to be the very best at whatever it is that he does. At this stage, he no longer has to create content or sit down to create an inbound marketing campaign. However, he understands what it entails. Alfie considers himself an innovator and a visionary (though this may not be entirely accurate), and if he's increasing revenue whilst decreasing costs, he's thrilled.
Inbound Marketing Personas Work
That's right, they do.

But the trick with them is to be as detailed as you can in the buyer persona creation process. Take Alice, for example. By some standards, her salary might seem a little low. But it's important to be specific. Alice is the marketing gal – she's not a CMO (Chief Marketing Officer) at some multi-national corporation, nor even the marketing director at a burgeoning mid-sized company. Rather, she works for a startup that is probably on the cusp of growth – or possibly failure if it doesn't start innovating with solutions like yours.
And this is why it's important to create your own buyer personas that differentiate someone like Alice from such CMOs.

If you have a democratising solution that has benefits to businesses of all sizes, then that's fine (in fact, for you, that's great!) But you will need to create additional personas that cover each base, for you will be producing different inbound marketing content to target them.

That may seem like a lot of extra effort – and you're right. It will be – but it's worth it.

A great blog post written last year by Ashley Wilson-Rew entitled '11 Buyer Persona Statistics that Prove Personas Are Awesome' reveals just how well this tactic can work for you. I encourage you to read the whole thing, but here are a couple of key takeaways:

Skytap, a self-service provider of cloud automation solutions, implemented a targeted content marketing strategy and saw the following results:
124% increased sales leads
55% increase in organic search traffic
97% increase in online leads
210% increase in North American site traffic (HubSpot)
A MarketingSherpa case study found that marketing personas added the following value:
a 900% increase in length of site visit
a 171% increase in marketing-generated revenue
a 111% increase in email open rate
a 100% increase in the number of pages visited (Act-On)
You may have noticed that the article referenced above uses the term "buyer persona" as opposed to "inbound marketing persona" or even just "marketing persona".

For all intents and purposes, these terms are in fact interchangeable – as they are with "client persona", which is another term that is sometimes used.

It could be argued that, technically, inbound marketing personas are designed to target consumers of your inbound marketing content, who are perhaps just one step shy of becoming actual buyers or clients. However, the ultimate goal in all instances is to encourage the exact same people to eventually become clients and buyers, so these personas are really no different.

So, let's consider those ways.
How to Develop Inbound Marketing Personas
It goes without saying that it is only by choosing the right buyer personas that meaningful results will be achieved. You will struggle very much indeed selling your warehouse full of jet-powered rollerblades if you're targeting Beryl, 82, a retired librarian who likes nothing more than putting her feet up to The Archers with a cup of tea and a copy of The People's Friend to hand (unless, of course, Beryl's got grandchildren or great grandchildren – but you get the point).

So – how to develop meaningful and actionable inbound marketing personas…
Prepare a Questionnaire
This you will answer on behalf of your personas. The questions contained on the document will of course be determined by your business. But, to get you started, here's a generic list:
Gender?
Marital status?
Annual income?
Location?
Age?
Children?
Education?
Industry?
Career path?
Size of company?
Job role/title?
Seniority within company?
What are the tools/skills required to do your job?
Career aims?
What publications do you read?
Preferred social network(s)?
What's a typical day like for you?
There will of course be some further questions that are directly pertinent to your business. So ask those, too. Don't be afraid of asking too much – the better you can define your inbound marketing personas, the better the inbound marketing content you will be able to create to target them. In order to create buyer personas, you must get the answers to these questions. In some instances, you may need help from both the sales and marketing teams. Do not be reluctant to get everyone involved.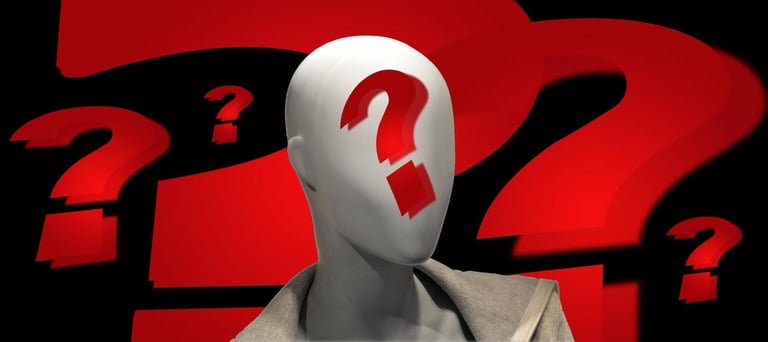 An important focus in this regard are pain points.

Which pain points do your personas have? What pressures are they under? Are they cost sensitive? If so, why?

Indeed, "Why?" is the most important question that you can ask. For every pain point you think you've understood, ask why it exists. When you start to do this, you'll begin to truly get inside the heads of your inbound marketing personas, and from there you can work out exactly what you'll need to produce in terms of inbound marketing material to help relieve those pains.
Define Negative or Exclusionary Personas
Perhaps just as important as creating inbound marketing personas that will form an embodiment of your ideal, archetypal customer, is creating negative or exclusionary personas that define the exact opposite.

The reason you need these negative personas is because they will help you determine exactly which demographics you should waste no time creating inbound marketing material for. These people will be very unlikely to ever buy your product or service, and, even if they did, it is likely that they will cost a pretty penny indeed to acquire – costs that may never be set off in their lifetime value as a customer.

To help you create negative personas, a good place to start is by reaching out to customers you have previously lost. Or, if they can't be contacted, then at least mine your data to see if any patterns or common factors emerge. This way, you will have a clearer idea as to whom you should avoid targeting in the future, and can thusly keep them off your inbound marketing persona list (at least until you diversify your business's offering again to better cater for this currently out-of-reach persona).
Interview Existing Clients
As you drill further down into the souls of your inbound marketing personas, it makes sense to find out more about those people to whom your product or service is appealing already.

You may find that you've got far more Alfies than Sams on your client list, and that may be surprising, so don't ignore your findings.
What you will most certainly unearth, however, is a better understanding of who Alfie and Sam really are, and you can use that information to refine your client personas even further (and subsequently the inbound marketing material you target them with).
Interview Your Sales Team
Marketing and sales alignment is becoming an increasingly championed practice by many successful enterprises – and with good reason.

Sales have all the real dirt on your business's existing clients. They will know exactly what sort of person tends to be interested in your service or product, because it's sales who talk to them. Indeed, sales will also know who all those Janets and Jos are who have no interest whatsoever in what your business offers – so sales can help you define your negative personas, too, while they're at it.

Each time you draft a new inbound marketing persona, show it to your sales team and allow them to make as many notes or edits as they see fit.
Begin with a Small List
The purpose of creating inbound marketing personas is indeed to craft a small though highly-defined audience for your inbound marketing content strategy. Remember, your inbound marketing personas are there to help you identify only the most convertible members of your target audience – i.e. your most valuable demographic.

These will be your most important targets upon whom you should focus your most determined efforts, as it is these people who will most likely generate the bulk of your business's revenue.

True, you will undoubtedly discover that there are more personas that you could be targeting – and in time, you can do that. But first thing's first – get the power list of inbound marketing personas nailed, and then branch out.