As you embark on your personal start-up journey you will be faced with many crossroads that will force you to readjust your priorities and focus. However, any path or direction that you choose to take along the way must help you meet your overall objective of growing and scaling your business.
How to Make Marketing Simple
By splitting your journey into 3 stages, it becomes much easier to ensure that the right processes are in place. By removing any unnecessary stresses, you can also simplify your marketing efforts. Every founder knows where they need to get to, but what does your route to your final destination look like?
Plan your business strategy
Planning the future of your business, ensuring that your product is a right fit for your target audience is paramount. But profiling your potential customers and profile proposition development are equally as important. Essentially, you are building a business strategy around delivering tangible results. These steps are critical and cannot be ignored.
Build your marketing strategy to drive revenue
What are you building? And what are your reasons for creating it? Many start-ups rush into adding the latest technology solution, but understanding your why and your motives should always be your priority. To reach your goal of business growth, you need to focus on lead generation, brand awareness, and sales conversions.
Implement a growth strategy to build scalability
A combination of your internal team, external partners and introduction of process automation hold the key to scaling your business. Time and resources are your most significant assets when attempting to meet your primary objective. Your ultimate goal should be to fuel the growth of your business to build scalability. But, it's a growth strategy that will help you march forward with confidence.
You are not on your own
Thankfully you are not on your own and there is a vibrant start-up community that are all collaborating and discussing these same topics online and at meetups. However, reaching these goals is made much easier by working with a specialist start-up marketer from our Incisive Edge team by your side. Having someone on standby who has overcome the same challenges countless times clients is something that many of our clients find priceless.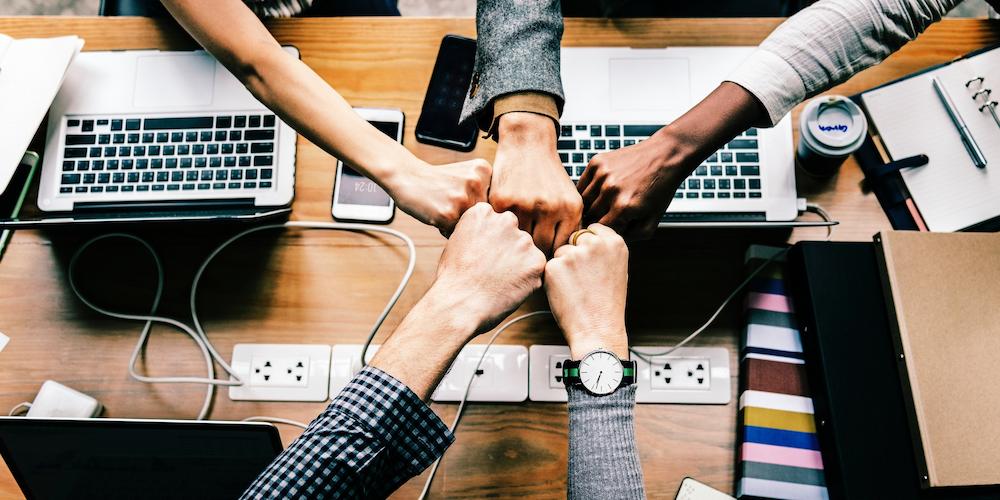 Anyone that has travelled on the same entrepreneurial road will tell you that marketing can be both easy and hard in equal measure. The digital landscape consists of a broad range of digital channels and social media platforms. Anybody can call themselves a marketer now but the inconvenient truth is that getting it right is notoriously difficult with specialist help.
The complexity of marketing for tech startups can make even the most innovative founder to buckle under the increasing pressures and demands of their marketing responsibilities.
These are just a few reasons why we created a guide that enables startups to get to grips with the dynamics of start-up marketing. We show you how to generate leads and drive revenue growth and replace your fears with excitement around what you can achieve by implementing the appropriate processes.
Once again, by having the expertise of a start-up marketing specialist at your disposal, it also allows you to concentrate where you can bring greater value to your company. But, understanding what the six-stage process is and how to implement it will give you a clear vision of what you will achieve.
How to market your startup
Over the last ten years, we have developed considerable experience in helping startups secure growth and scalability. We have achieved remarkable results by developing our proven methodology to offer effective marketing programs that deliver value and the desired results that have often eluded founders.
Unfortunately, there is no shortcut to success or secret ingredients to a special sauce that will ease your fear of failure or anxiety. However, a plan of action combined with passion and commitment to your strategy will continuously unlock opportunities as you reach key milestones along your journey.
Our 6-stage process has been carefully honed with years of experience of guiding startups through how to research, create a strategy, transform your website, create a playbook and onto the implementation process. We also saved the best and most valuable step to the final stage of the process. We help you create reports that will deliver tangible results and most importantly meet your goals.

Many of the fastest growing and successful tech startups follow the same 6-stage process to generate high-quality leads and generate revenue growth. Although it is true that there is no quick fix of template, it's critical to remember that rather than searching for a silver bullet, strategic thinking and good old-fashioned hard work will drive you and your business forward.
If you have one takeaway from reading this blog post, we strongly recommend that you download the Tech Founder's Guide to Startup Marketing where we dive deep into the 6 simple steps that generate leads and drive revenue growth. Once digested, the process is made even simpler by having that one number to call and ability to speak with a start-up marketing specialist who has been in the exact same situation before.
When you try to do everything yourself, it is easy to become overwhelmed or lose your way. That's why we feel it's imperative to remove these hazards and work with you to ensure you meet all of your objectives.
These are just a handful of reasons why marketing is imperative and it also highlights how it can initially feel like a stressful uphill struggle to get it right. But, it's not about working harder and struggling to find the right balance with your extremely limited resources. It's merely about working smarter and doing more with less.
Every stage of your journey is motivated by the need to attract customers, drive sales and grow revenue. Just because you don't have the high budgets of traditional businesses, doesn't mean that you cannot compete. When working in a highly competitive market, a combination of a strategic mindset, creativity, and hard work take you far.
By learning the process highlighted in the tech start-up challenge, you are also proactively nurturing prospects through their buying journey by optimizing every touch point. Carefully following the 6-stage process for start-up marketing will not only lighten your load, but help you enjoy a relatively stress-free trip to continued growth and scalability.
After generating new leads securing revenue growth, maybe you can banish your anxiety once and for all. Are you ready to rise to the tech founders challenge and take six simple steps to make marketing your tech start-up easy?