Inbound marketers are always on the lookout for the next best thing in terms of engaging with people and, as far as the next best thing is concerned at the moment, we suggest it is augmented reality marketing.
Entertainment: the Cutting Edge of Technology
The first thing that pops into people's minds when augmented reality (AR) is mentioned is probably the Pokémon Go craze that came and went not long ago. It is not uncommon for the entertainment industry to lead the way in visual technology but marketers soon spot the potential for commercially exploiting an idea. Take video for example.
When cinematographers first figured out how to use colour, they weren't interested in selling stock. They were thinking of all the magnificent films they could create. As we know, these days video is an extremely important part of content marketing, especially in a content shocked world where quality is more important than content. For inbound marketers, augmented reality marketing may be the thing that kills the video star.
How Can Marketers Capitalise on AR?
It is clear that others have taken the ball and ran with the technology that worked so well for Pokémon Go. For example, Zombie Go, uses very similar principles to allow users to indulge in the current craze of zombie apocalypse and deal with zombies...well, pretty much everywhere.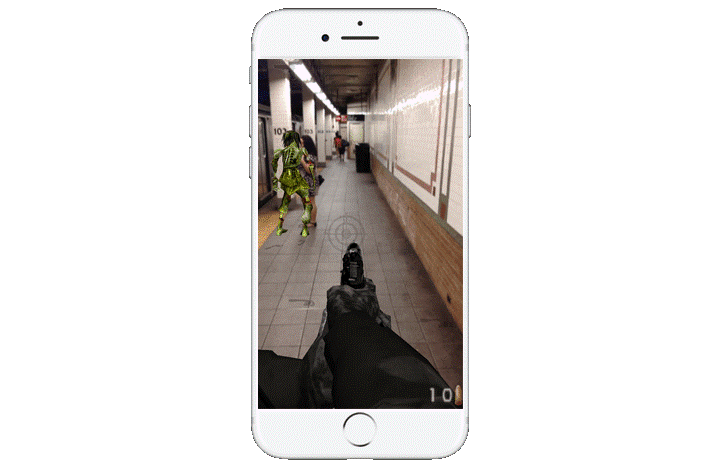 Image source: Digital Trends
Similarly, SpekTrek brings you the illusion of spectres in your visual world. Think Ghostbusters. Think capturing ghosts using a radar tracking device, capturing them and managing to keep score. There's nothing original here but it plays on a theme, like Pokémon Go and like Zombie Go, to be able to superimpose alternative possibilities onto our real world.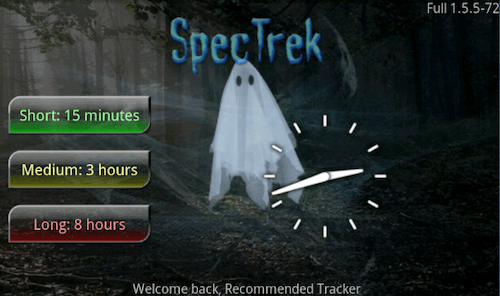 Image source: 50wordappreviews.com
Gaming is great but we already agreed that entertainment is often at the forefront of technology. How is this technology being used by inbound marketers? Let's see some examples of augmented reality marketing.
1. AR Can Let You "Try Before You Buy"
Even adventurous people have limits. Sometimes we just want to try a sample before we throw ourselves in. Augmented reality marketing gives people an opportunity to do exactly that.
Instead of ghosts or zombies, imagine we are considering a tattoo. Not too hard to imagine considering their massive popularity in the UK.
Ink Hunter for Android or iOS, saves us the time and money of getting a henna version, and let's us see exactly what the tattoo will look like on our own body using smart augmented reality technology. This is a great piece of augmented reality marketing because it is facilitating a purchase while showing off the goods at the same time. Compared to looking at an image on a white sheet and having to imagine it on the arm, Ink Hunter takes away any doubt about how wonderful (or terrible) the artwork will look as a tattoo.
2. Get a Visual Representation of a Product in Your Space
While Ink Hunter gives us an insight into how a tattoo may look once inked onto our skin, what if we are looking at refurbishing a room. The only problem is getting a handle on what goes where. Yes, we can measure all the dimensions and put pen to paper or we could even make cut outs of the furniture we are considering but wouldn't it be better to have a full on visual aid on our mobile devices?
Take a look at Amikasa. This "floorplanning augmented reality" is a great example of augmented reality marketing. The app gives users the chance to choose their room shape or literally create a customised floor plan. Then they can define the items that they want to add, indicating the colours they prefer.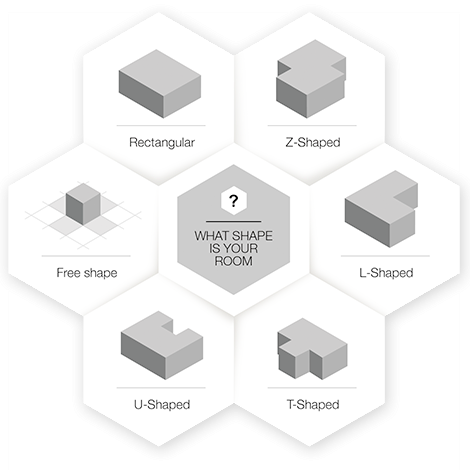 Image source: Amikasa
Inbound marketers can add their products into the software so Amikasa can give users the opportunity to buy the things that would fit best into their room.
3. Discover New Ways To Build a Community
Imagine we could go somewhere such as a park or a restaurant, and we could see what our friends thought of the place. That is just one of the applications of Wallame.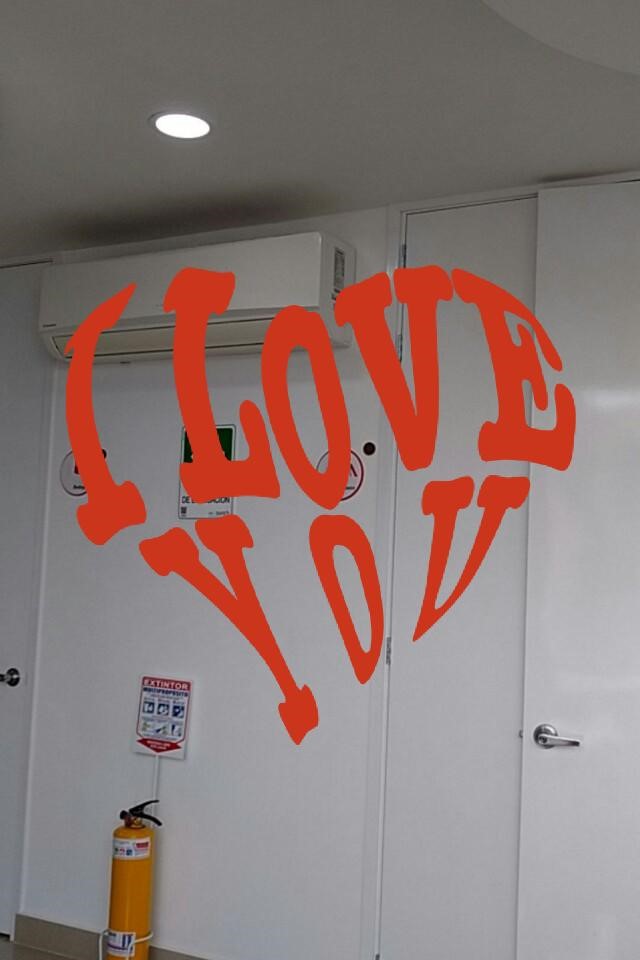 Image source: Wallame
As we can see illustrated, the app allows us to superimpose whatever words or images we want onto our environment. It is really easy to use. When the user spots something they want to "write" on the take a photo of it within the app, place whatever type of message it is that they want to superimpose and it is done. Somebody else visiting the same place can use the Wallame app to see messages associated with the environment. It recognises images that have been written on.
Furthermore, we can define who can see our messages thus creating an augmented reality community.
From an augmented reality marketing perspective, this app presents the opportunity for businesses to invite interaction from an audience in a creative, albeit a bit risky, way.
4. Educate and Inform Your Potential Customers
Google Translate may not be augmented reality in the strict sense of the phrase however it does carry an interesting and useful AR feature. By pointing the camera of our phone at any item that has words, the app will recognise those words and offer a translation.
This highlights other possibilities that open doors to other augmented reality marketing opportunities. In effect, the app allows the user to be informed about things in their surroundings. This can take us to a whole new world where we are educated and exposed to brands at the same time.
5. Help People Find Items and Locations
We have all had that burning question at some time or other, haven't we? — "Where did I park the car?"
Once Augmented Car Finder knows where the car is parked it will tell the owner exactly how far away it is at a given time and how to get to it.
And again, it is easy to see how this concept will stretch to augmented reality marketing applications. People are forever looking for things: gas stations, restaurants, cinemas and augmented reality gives us another route to finding what we are looking for while receiving marketing messages.
Something that comes very close to this is widely viewed as the king of augmented reality browsers. That is the Wikitude World Browser. This sits within category 4 for informing and educating as well as finding things.
In association with thousands of content provider, WWB offers you just about any geographically relevant information you may find useful while travelling. The content is presented as Wikipedia articles outlining further information about specific landmarks or guiding users to the nearest ATM or Chinese restaurant perhaps. Like any great augmented reality marketing idea, it provides a service while promoting brands. Wikitude World Browser allows us find hotels for example through Yelp, TripAdvisor and similar, and also offers mobile deals and coupons so users can make savings in local stores. Clever. Very clever.
While WWB is not new, it will only become more versatile and useful as AR technology improves and the augmented reality marketing options are bound to get better and better.
The Takeaway for Inbound Marketers
We have looked at just five trends here but clearly augmented reality is evolving at pace. At some stage, taking advantage of augmented reality marketing technology may become a necessity rather than a choice in the same way that it is difficult to imagine a business without a website.
That said, inbound marketers need to keep their wits about them and stay informed on the technology as its scope widens quickly and new opportunities for augmented reality marketing emerge in parallel.