Live video marketing is set to be one of the hottest inbound marketing trends in 2017.
That's according to nearly 70 digital marketers who took part in a Help a Reporter Out (HARO) survey posted by CIO earlier this year. What's more, live video generates three times the amount of engagement than pre-recorded video, as is revealed by Forrester Research.
And there's still more. Let's bullet point some live video marketing stats for you – it's easier to take in.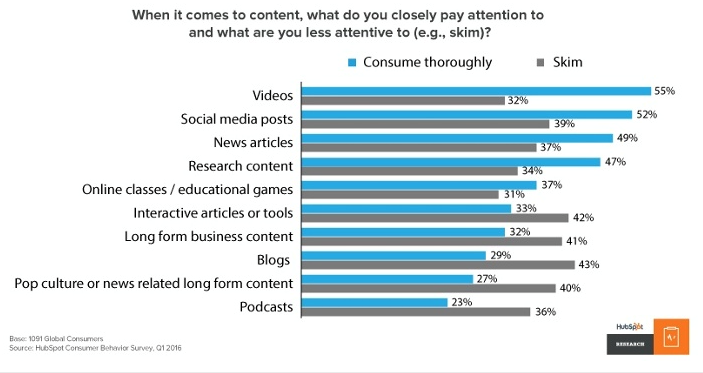 (Image source: research.hubspot.com)
How Brands Are Using Live Video Marketing
Ok, we think that's enough live video marketing research for you to see that it's becoming a really big deal for inbound marketing agencies to contend with.
It all began with Periscope, of course, just two short years ago. Since then, the launch of Facebook Live in particular has given brands a new inbound marketing format to experiment with. And now that other platforms like Snapchat and Instagram have joined the fray, it's no wonder that live video marketing is becoming as popular as it is.
So, how are brands using live video marketing to promote themselves?
Here are three great examples to give you inspiration.
BuzzFeed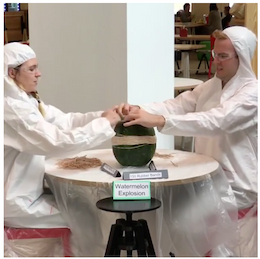 One of the most important things that any inbound marketing agency has to remember when it comes to live video marketing is the fact that we have to create something that puts viewers "in the moment".
One way to achieve this is to create a sense of tension or expectancy about what might happen.
One of the earliest brand uses of Facebook Live was BuzzFeed's watermelon video. In the 45-minute video, two people put elastic bands around a watermelon, one at a time, to see how many it would take before it burst.
It's certainly a bizarre concept. But of course, BuzzFeed doesn't actually sell any products or services – rather it makes its money by selling advertising space, and draws millions of people to their site every day with content. So, in essence, as long as they find ways to do just that, they can make live videos about whatever they like.
At the peak of this live video's popularity, it had 807,000 viewers. Why? Because, despite the ridiculous premise of the video, it nonetheless aroused viewers' curiosities, and kept building the tension – quite literally – until that watermelon burst.
Experian
Experian bills itself as "the world's leading global information services company", and we're sure that's exactly what it is.
As such a big player in such a big industry, it needs to find new ways of bringing all that valuable information to internet users – and, in recent times, it's turned to live video marketing to do just that.
The company uses live video for "chatting" about finances – debt, credit, student loans, etc. All the "chats" fall under the hashtag #CreditChat, and the company uses Periscope, YouTube Live, Twitter and Snapchat to ensure that it's reaching its followers on the platforms they most like to use.
Importantly, live audience members are encouraged to participate in the conversations and ask the Experian members questions in real-time as the company streams its broadcasts. This, indeed, is something that any inbound marketing agency should be encouraging their clients to do. It's the sort of campaign that enables companies to position themselves as experts or thought-leaders in their field, and gives them a chance to connect with customers and prospects in real-time.
ASOS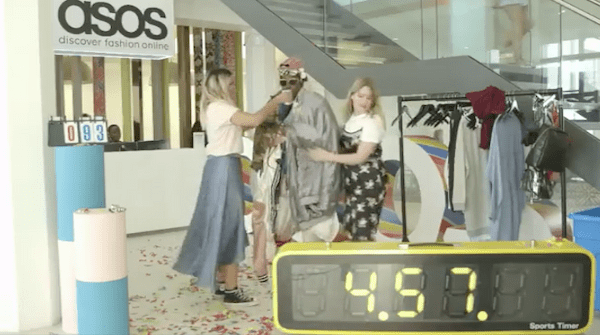 Since its launch in 2000, ASOS has always been one of the most innovative ecommerce pioneers to emerge from the dotcom bubble, often cited as being one of the most influential retailers responsible for changing the way people shop online.
And so it's no surprise that the fast-fashion giant is all over live video marketing – particularly Facebook Live.
Last year, ASOS staged a special event for their channel, in which two staff members were given 30 minutes to dress a model in 100 garments from the ASOS shelves. They had created a bit of buzz around this fun broadcast, asking Facebook followers to choose the items before the video was broadcast.
In some ways similar to BuzzFeed's watermelon stunt, the 1 Model x 100 Garms video was successful for the brand for the simple reason that it aroused curiosities by being a bit silly, though nonetheless creating a certain sense of tension and excitement that ensures that live viewers are "in the moment" with the brand.
What's more, as one inbound marketing agency expert over on Digiday observes: "Not only do they utilize the 'hottest' social media trend, they're also giving airtime to a huge amount of their products. Genius!"
Back to You with Some More Ideas for Live Video Marketing Content
Staging special events seems to be a big brand trend for live video marketing purposes. Arousing user curiosity and creating tension is a great way to generate lots of interest and lots of views on your live video streaming platforms – and creating a sense of fun and excitement with slightly leftfield ideas will bring lots of traffic your way.
But, there are other ways that your inbound marketing agency could help you get started with live video marketing. Consider some of the following ideas:
Key speakers – Bringing in an expert or "influencer" to talk about latest industry trends live on your channel is great for delivering added value to your following. It will also be an opportunity to tap into the speaker's audience, and thusly gain new followers as they tune in to your channel to hear what their favourite influencer has to say.
Interviews – You could also interview the influencer yourself, if you preferred. Or, you could host "behind-the-scenes" interviews with members of staff at your company, to give your following some intimate insights into how things work at your office. Great for humanising your brand.
Product and service demos – Live demonstrations of products or services show that you have confidence in what you offer. We would recommend that you do a dry run, however – the last thing you want is for your product to malfunction whilst live on the internet!
Flash sales – Although it's perhaps not always a good idea to use live video marketing regularly as a mechanism for pushing goods, a flash sale every once in a while will create excitement, and the promise of a bargain will get plenty of people tuning in.
There are, indeed, many ways you could approach live video marketing, so be sure to ask your inbound marketing agency to advise you on how to get started with one of the most important trends in inbound marketing right now.