As the owner of a startup, prioritisation is everything. With only a finite amount of time and resources, you need to spend it wisely in areas that will bring the greatest reward.
So, how and where should you be focusing your marketing efforts?
Econsultancy's annual Digital Trends report, in partnership with Adobe, typically proves to be a good prognosticator for the best marketing-related opportunities going forward.
For their report, a total of 12,815 marketing, advertising, ecommerce, creative and IT professionals, working for both brands and agencies, were quizzed on where they will be exerting their efforts over the next 12 months.
Personalisation is the aim of the game

When posed the question: "Which one area is the single most exciting opportunity for your organisation?" nearly a quarter (24%) of professionals at companies with revenues of more than £150m answered 'data-driven marketing that focuses on the individual'. This percentage drops down to 15% for organisations with annual revenues of less than £150m.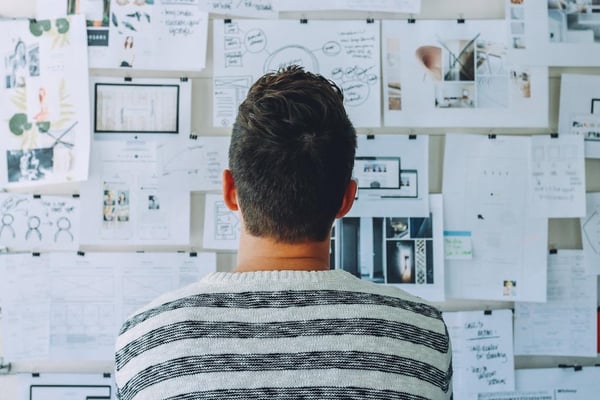 There is also a B2B/ B2C split, with more than a fifth (21%) of B2C respondents citing data-driven marketing to focus on a target market as their most exciting opportunity, but only 12% of B2B respondents doing so.
Perhaps, as the report suggests, B2B businesses are already invested in personalisation in the form of account based marketing, which has quickly become the norm for firms who want to make a meaningful impression on their target audience.
Get better at personalisation
For personalisation to have the desired effect on individual buyers, it's got to truly resonate with them. With that in mind, well over half (55%) of the markets surveyed selected 'better use of data for more effective audience segmentation and targeting' as one of their three organisational priorities.
However, a similar number (44%) of marketers named 'difficulty in getting a holistic view of customers across all interactions' as one of their top challenges, underlining the difficulty in getting personalisation right.
For marketing to be truly personal for the recipient, you need to know where prospects are in their own buying and decision-making journey, with a view to nurturing them through to the next stage, with messaging that is relevant to them. Of course, that is reliant on good data and more importantly, an integrated strategy.
Over to you
Incisive Edge specialise in creating bespoke strategies for startups.
Find out how we can help your tech startup speak on a one-to-one basis with individual accounts. Either contact us or why not book a free strategic consultation.