Every tech startup is the product of its marketing. There's more to building a successful startup than just great marketing, of course, but there's no doubt that it plays a huge part in driving the sort of results that help you grow.
It comes as little surprise, then, to see that B2B tech companies are increasing their marketing budgets in 2019, as they attempt to get in front of audiences and create a meaningful impression.
Roughly half (40%) of the B2B companies surveyed in Spiceworks' 2019 State of IT Marketing report said they are planning on increasing their budget, while only 8% said they were going to make some cutbacks.
Interestingly, the majority of the companies who said they were increasing their budget had fewer than 100 employees to their name.
How Will Marketing Budgets be Spent?
When asked how they planned to spend their marketing budget, respondents estimated that a third would be put towards paid media, 22% would go on trade shows and events, 21% on marketing technology investments, and 19% on assistance from marketing agencies or brand partners.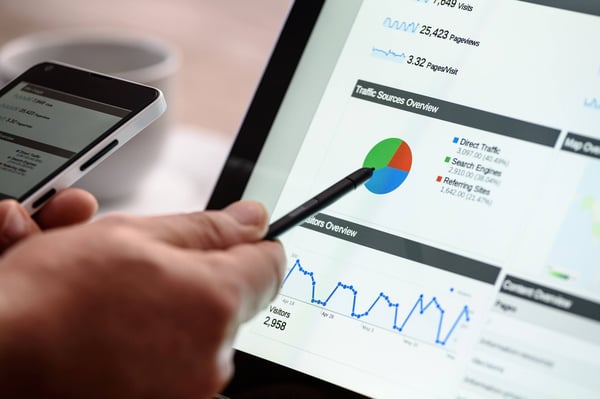 The results signalled a hefty increase in technology investment, with a view to being more effective in the areas of content, experience, engagement and analytics.
At the start of next year, nearly half of tech firms said they will start using purchase-intent targeting, while AI-enabled data analytics and VR- or AR-based customer experiences were also found to be tech-powered marketing trends in respondents' thinking.
It's all part of move towards more targeted and personalised campaigns, with 51% of the B2B companies claiming to have used, or are planning on using, an account-based marketing strategy and 41% enacting an on-demand content strategy.
Should You Follow Suit?
With marketing a crucial part of ensuring that investors get a healthy return on their investment, the amount you budget towards it needs to be carefully considered.
It'll be amiss to blindly spend more on marketing if a lack of time and resource prevents you from making that money work as hard as it can.
Even in a changing environment, strategy will always outweigh pure tactical execution, although it is a blend of strategy and tactics, plus the old and new channels, that really drives results and ROI. So you need to be smart about your strategy and your choice of tactics – don't just follow the trends; identify what works best for your startup and commit to it.
Strategise, implement and optimise.
Over to You
First things first, let's find out exactly who your target audience is and the unique route they take on their customer journey. We would love to share our experience with you and offer strategic recommendations.
Please contact us if you would like to start a conversation with one of our tech startup marketing experts. And remember, marketing spend is irrelevant – it's what you do with it that counts.