For large and small businesses looking to generate high quality leads in the Business to Business (B2B) arena, PPC or Pay-Per-Click advertising enables companies to reach out to a specific target market, at a price level that's kinder to their digital marketing budget than other avenues for generating leads. There are several ways to streamline your lead generation process. Some of which might involve PPC campaigns using Google Ads, and others that will use the power of search engine optimization.
In fact, recent studies suggest that paid-search advertising has surpassed organic search engine traffic for online lead generation as the top revenue driving channel in digital marketing. For the B2B sector, lead generation traffic through PPC advertising and the use of lead generation companies yields 50% more conversions than an organic lead generation campaign.
· Read more about B2B lead generation
B2B organisations that use PPC ads and/or a lead generation agency for lead generation can effectively increase their leads, move prospective customers through the sales funnel more quickly, and ultimately empower their sales team to sell more of their products and services.
Lead generation strategies are directly connected to a variety of different practices, such as how you optimise your landing page, how accurately you know your buyer personas for your ad campaigns, and how effectively you can adjust your PPC lead generation strategies if they aren't getting you the results you want.
In this article, we'll be suggesting five recommendations for organisations looking to equip their sales team with effective lead generation strategies that use PPC. This begs the question...
What is PPC?
Pay-Per-Click or PPC is a digital marketing, advertising, and business model that allows organisations to promote their offerings to potential customers who enter queries for relevant keywords into search engines like Google and Bing. PPC B2B lead generation can also take place on eCommerce platforms like Amazon, or social media platforms like LinkedIn and Facebook.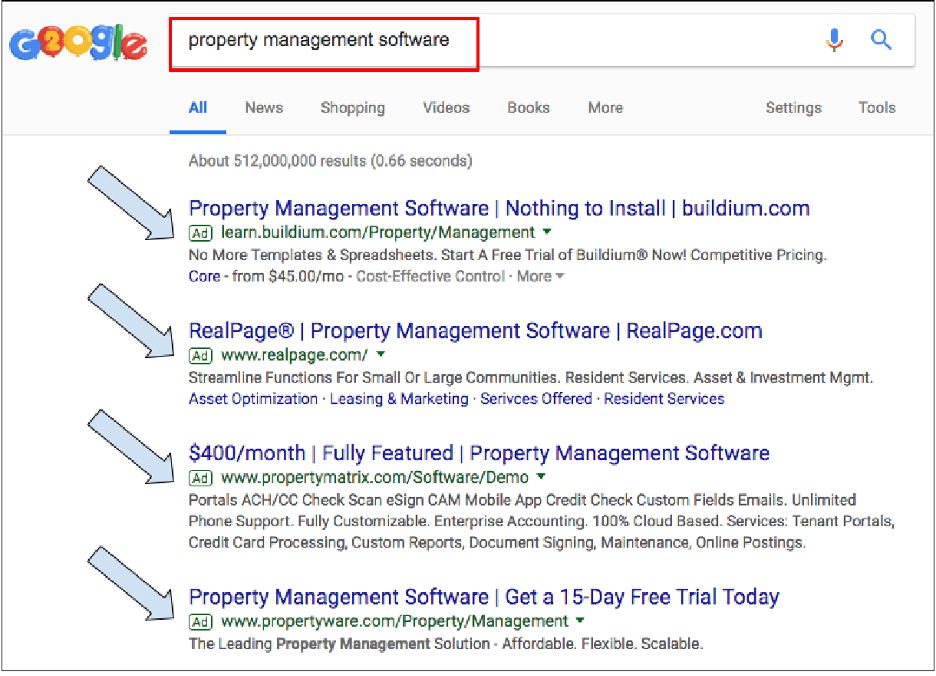 [Image source: DBS Interactive]
PPC ads are typically displayed as near as possible to the top of a search engine results page or SERP. The acronym refers to the fact that Pay-Per-Click promotions only cost the business money when a search engine user or member of the target audience clicks on the ad.
How does PPC work?

[Image source: Radd Interactive]
The effectiveness of a PPC lead generation campaign depends upon the placement of your ads within search queries made by your target audience. This placement is determined by the results of an Ad Auction, which is an automated bidding system that PPC platforms use to establish whether advertisements carry valid and relevant content to their related keywords.
Ad Auctions constantly calculate and recalculate bidding prices, quality scores and ad ranks to determine the ultimate position of your ad. Under this system, B2B lead gen advertisers can attract potential customers from their target audience at an affordable price.
The benefits of PPC for B2B lead generation
For B2B organisations who offer products and services that serve a niche audience, generating potential leads with PPC can bring in relevant, high quality leads – a must for businesses seeking more qualified leads to facilitate a steady flow of new prospective customers into their B2B sales funnel.
A PPC lead generation campaign empowers content marketing and digital marketing professionals to design PPC ads with relevant keywords that match the search criteria of a target audience to generate more leads. These in turn can provide the gateway to landing pages, social media posts, and valuable content that can add more quality leads to the sales funnel. Creating content to support this inbound lead generation process can increase the organisation's chances of finding qualified leads, and nurturing them to the point where the sales team can step in and turn them into paying customers.
B2B lead generation with PPC and the assistance of a lead generation company enables businesses to target specific demographics, and define the criteria for excluding certain types of potential customers. Zooming in on the target audience in this way enables organisations to improve their click-through-rates (CTR) and conversion rates, and increase the return on investment (ROI) of their ad budgets.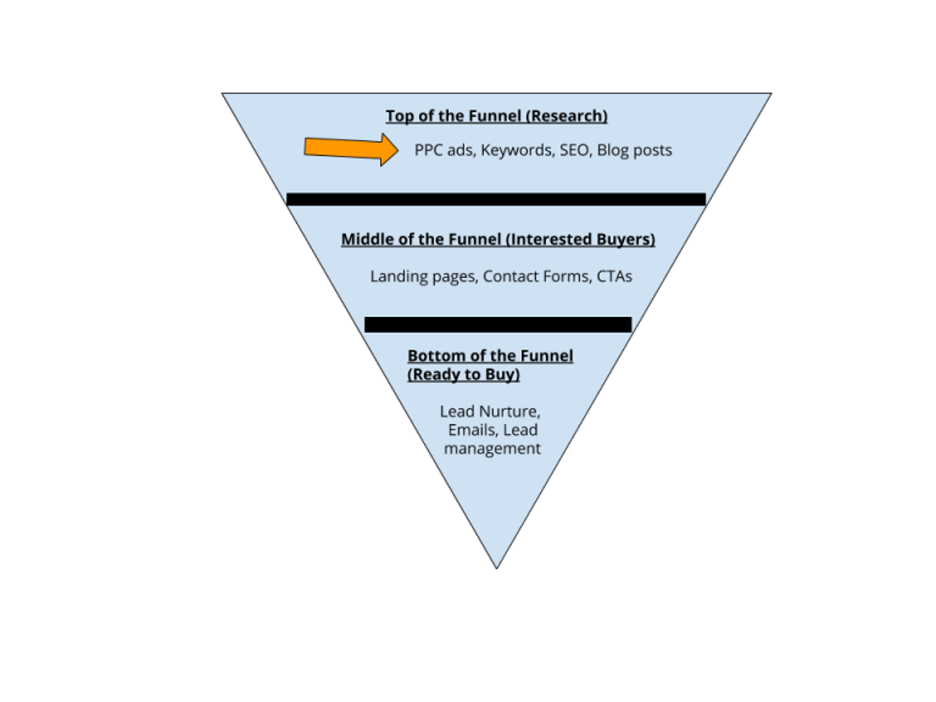 [Image source: DBS Interactive]
How to use PPC for your B2B lead generation
Use these recommendations to better incorporate PPC into your lead generation strategies:
1. Research your keywords
For B2B lead gen, this process works if you can put yourself in the position of your target audience, and think about how these potential customers might input words into search engines relating to your products and services.
2. Use long-tail keywords for more qualified leads
Long-tail keywords contain at least three words, and are more effective in targeting specific demographics.
3. Look at what your competitors are ranking for
For this, you can simply type keywords related to your industry into a search engine and observe which of your competitors show up in results. Alternatively, you can invest in specialised keyword software – or work with an inbound marketing agency that already has the software and will conduct the research on your behalf.
4. Give potential Customers Different Ways to Connect With You
Your lead generation strategy should include ways to make it easier for your target audience to contact you. Over 70% of all paid search impressions and 52% of PPC clicks come from mobile, so you might, for example, insert direct dial links into your PPC ads for lead generation by phone.
5. Use a lead generation company to bring in specialist expertise
Professional lead generation companies can provide the experience and expertise needed to take your PPC B2B lead generation efforts to new levels. Specialist lead generation agencies can bring an assortment of marketing tools and sales lead generation techniques to the table.
Professional lead generation companies will provide assistance with your content marketing strategy, brand positioning, lead generation marketing, and other efforts to generate leads.
Here at Incisive Edge, we will craft a value proposition that emphasises why you are unique and the value you provide to your target market. We'll also create a marketing strategy that builds a direct connection with your customers and speaks to them in a voice which both resonates and demonstrates how clearly you understand them. In essence, marketing strategies that provide a competitive advantage to beat the competition.
We will work together with your business to provide a meaningful output that will make projects like PPC, social or website work go faster and remove strain from your team.
If you'd like to learn more about how Incisive Edge can assist you in using PPC and other strategies for B2B lead generation, get in touch with us.