As many organisations have already discovered to their benefit, inbound marketing provides an avenue for business growth in which creating valuable content enables them to provide solutions to the pressing problems afflicting potential buyers, while positioning them as a trusted advisor and source of relevant content and information for potential customers. In recent HubSpot research, 80% of video marketers reported that video marketing directly increased their sales. What's more 77% of internet users regularly read at least one company blog, and 79% of companies that have a blog report a positive ROI.
Inbound marketing strategies help organisations stay in line with the needs of their target audience, while also aligning with ongoing company strategies and business objectives. Inbound marketing strategies give organisations a higher Return On Investment (ROI) on their inbound marketing efforts. Research by Invespcro suggests that inbound marketing costs $14 less than traditional outbound marketing for each newly acquired customer.
So what is an inbound marketing strategy? And what is inbound marketing itself, for that matter? We'll be exploring these issues, in this article.
What is inbound marketing?
Inbound marketing is a strategic approach to content marketing which is based on what potential customers want, and what they're currently looking for.
An inbound marketing strategy accepts that today's consumers are fully capable of using search engines, social media platforms, customer testimonials, and other freely available sources of information to perform product searches and price comparisons. So instead, inbound marketing focuses on making it easier for potential customers to find, assimilate, and use the information that they want.
Inbound marketing efforts, therefore, concentrate on providing the resources and solutions to problems that a target audience requires, at all stages of their journey through the sales funnel. These solutions may come in a variety of forms, including digital marketing formats like optimised search engine results, a blog post, interactions on social media, or a well-designed company website with landing pages, video content, and other elements geared toward nurturing inbound leads and customer relationships.
Unlike traditional outbound marketing techniques such as paid ads or aggressive email marketing, inbound marketing is about making your brand available and ready to respond to the needs of your target audience, when they're looking for the products, services, and solutions that you offer. So for example, if recent activity on social media platforms suggests an interest in online payment options on the part of your target audience, you might use your social media presence to release short-form video marketing content explaining how payment platforms work, and criteria for choosing one.
What is an inbound marketing strategy?
An inbound marketing strategy consists of a framework outlining the scope of your inbound marketing efforts, with time lines and suggestions for the valuable content your inbound marketing and sales team will use to identify and nurture inbound leads and qualified leads through your sales funnel, and convert customers from prospects into actual buyers.
A comprehensive inbound marketing strategy will encompass organic search and/or paid media, alongside great landing pages, search engine optimisation and relevant content, encouraging the right buyer personas to enter your lead funnel and ultimately engage with your sales process.
Developing an inbound marketing strategy
You can use a three-step framework for developing inbound marketing strategies, with the following stages.
1. Plan
You should first identify the objectives of your inbound marketing efforts -- whether they be promoting a particular product, attracting new customers to your service offering, or some other goal. This will help you in devising a plan that offers relevant content to potential customers along the path to that goal. The plan will also suggest the forms of marketing content you can use in nurturing inbound leads through the sales funnel.
During the planning phase, you can also set benchmarks and performance targets to help in establishing whether sales actually increase as a result of your inbound marketing campaign.
2. Analyse
Monitoring the implementation and progress of your inbound marketing strategy is key to ensuring its overall success. Some metrics you may need to consider include the ranking of relevant keywords in various search engines, the reaction of your target audience to social media posts, the flow of organic traffic to your company website or landing page, and how many visitors have clicked through to your sales page or other sites.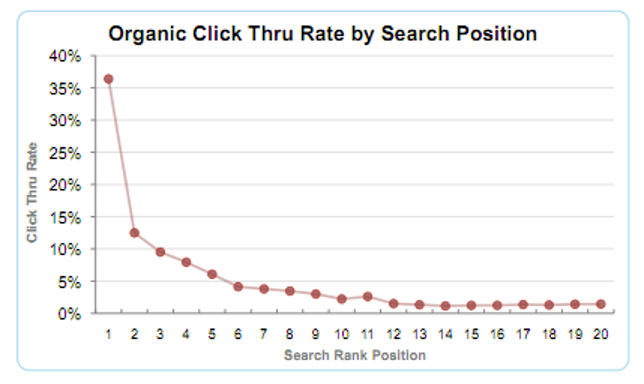 [Image source; Smart Insights]
For example, Google uses a complex algorithm to determine how landing pages and other web content should appear on its search engine results lists. Inbound marketing content that uses unique, keyword-rich text typically gets high rankings.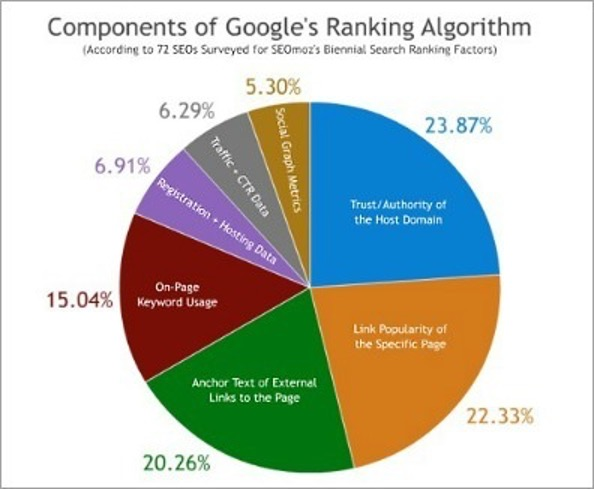 [Image source: MarketingSchools.org]
3. Revise
Once information begins to flow in regarding the success or otherwise of your inbound marketing strategy, you can then take steps to modify and/or optimise it, to improve performance. Scheduling the publication of regular reports on your monitoring activities is key to this aspect of inbound strategies.
The role of marketing automation in inbound marketing strategies
Software platforms for marketing automation can help your inbound marketing and sales team to automate repetitive tasks, and devote more of their personal time to developing and promoting valuable content that helps to generate more leads, turn qualified leads into new customers, and accurately measure the success of your inbound marketing tactics.
Your inbound marketing plan should also include collaborating with a partner that's capable of translating your inbound strategy into actionable steps that produce tangible results.
Incisive Edge will work with you to highlight the parts of your business methodology and website that appeal to potential customers just as much as they do to Google search. Using your business' internal knowledge we can draw out the value-add content that will hand-hold your prospects through their research process, and bring them to the point where they are ready to enter your sales cycle – as well as turning your website into a lead generation engine.
To find out more about how Incisive Edge can help make your inbound marketing strategy a success, get in touch with us.