Any startup founder that has turned an idea into a successful business model will tell you that startup life feels like you are juggling too many balls at once. Having the time to take a step back and focus on balancing your priorities can often feel like a luxury that you cannot afford. Ironically, failing to concentrate on the essentials, can easily allow procrastination to set in and prevent you from taking your startup to the next level.
The Antidote to Procrastination in Startup Business Marketing

Sit down, roll up your sleeves and just do it
With limited resources at your disposal, the road to startup success requires you to do more with less. If you are serious about scaling your business and increasing revenue, you will need to enter the complex world of startup marketing. Welcome to the tech founders challenge which is arguably one of the most challenging obstacles to overcome on your startup journey.
The good news is that technology is making marketing easier than ever before. However, digital channels, mobile communications, and social media platforms are not only increasing but are evolving at breakneck speed. Sadly, it's not as easy as setting up a Facebook or Twitter account and hoping for the best.
Tech startup marketing adds further complexities into the mix. Every business will have a unique marketing path to generate leads and drive revenue growth cost-effectively. As a founder, you may not have the necessary skills and tools to understand the dynamics of marketing or implement a marketing strategy that turns your challenges into opportunities.
Despite knowing deep down that you need marketing to drive revenue and scale your business, it's incredibly easy for it to slide down your list of priorities and even fall off your radar. But how do prevent yourself from being overwhelmed by the increasing demands that are placed on you? And how do you stop procrastination from creeping in?
Do the difficult things while they are easy and the wonderful things while they are small
Chinese philosopher, Lao Tzu, once said "Do the difficult things while they are easy and do the great things while they are small. A journey of a thousand miles must begin with a single step." As the pressures begin to surface, admitting that your business would benefit from the help and guidance of a tech startup marketing expert is your first step in guiding your startup journey to great things.
Trying to do everything yourself could result in burnout and a failure to reach your objectives. Having an expert that can provide the necessary focus to help you increase your revenue and scale your business is possibly the easiest step to make. By rolling up your sleeves and tackling the challenge head-on, you also successfully overcome the pitfall of procrastination in your startup business marketing.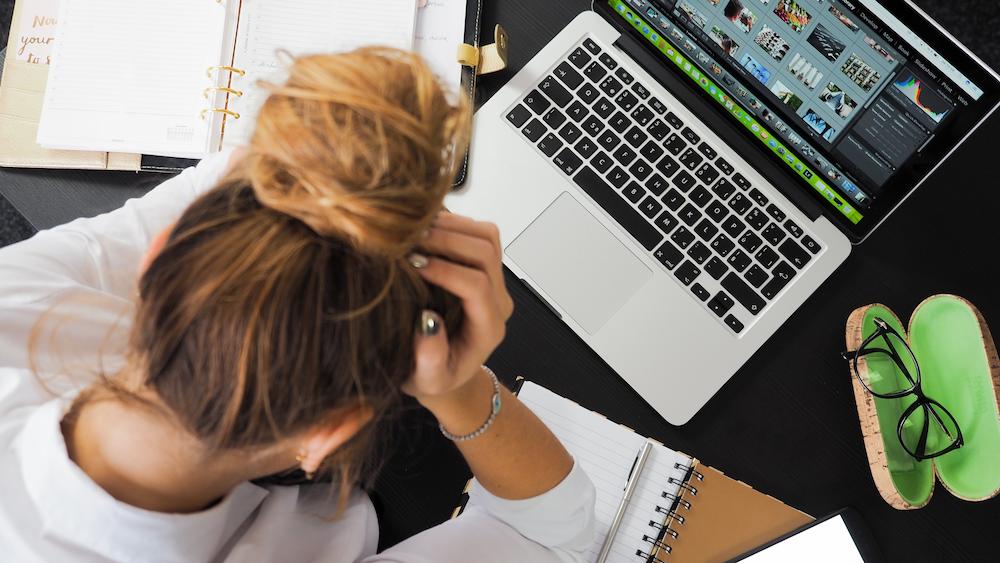 Unlike traditional marketing, tech startups require a tailor-made solution to overcome your unique challenges and meet your goals – a solution that can flex as you scale. Having an expert onside that gets this and understands each growth stage inside out, along with the demands made by Venture Capital partners or other investors and stakeholders, will quickly prove to be invaluable.
The life of an ambitious tech founder has a reputation for being an incredibly exciting rollercoaster ride of tremendous highs. But it's the dips that are notoriously challenging to overcome. You are already learning how each funding stage delivers a different set of challenges and hopefully, our tech founder's guide to startup marketing has helped you along the way too.
You will witness first-hand the increasing number of people involved in B2B buying decisions
However, it's crucial to remember the success of your startup is not all about you and your product. Your empowered customers have a wealth of tech-based research tools and they are not afraid to use them. Equally, in the world of B2B purchase decisions, it is becoming much harder to influence customers due to the increasing number of people involved in the decision-making process.
As the founder of a tech startup, it's crucial to understand that its people, not the technology that will determine the future fate of your business. Resisting the temptation to bombard potential prospects with generic marketing messages is crucial. You must earn their trust by educating and inspiring them, before even thinking of going into solution mode.
Although it's easy to get carried away with the excitement of it all, it's taking a step back and approaching marketing with clear thinking, research, and analysis that will take you where you want to be. By putting your prospects at the heart of marketing strategy and taking a look at the world through their eyes, rather than your own, you have already kick-started your tech startup journey.
Our 6-stage process has enabled many of the fastest growing tech startups to accelerate their progress. Our blueprint was created to generate high-quality leads, which convert - and revenue. Sure, you may have underestimated marketing, and it's much harder than you first imagined, but by surrounding yourself with the right skills and expertise, you are proving that you can do it.

Startup business marketing is not something you need to master alone. Download The Tech Founder's Guide to Startup Marketing and browse through our comprehensive list of resources and services.
When you are ready to begin your next thousand miles as an ambitious tech start-up founder, by taking the first step to avoiding procrastination, why not give us a call. Here at Incisive Edge, we'd love to help.