If you're scouring the web for a reason to sign up to HubSpot for Startups, chances are you've stumbled across the unwritten rule for all new business owners:
Starting a business is easy.
Keeping it running is the difficult part.
In 2020, 84 758 new businesses were registered in the UK. As a result, competition is greater than ever and startups need to up the ante on their marketing strategy and customer acquisition strategies.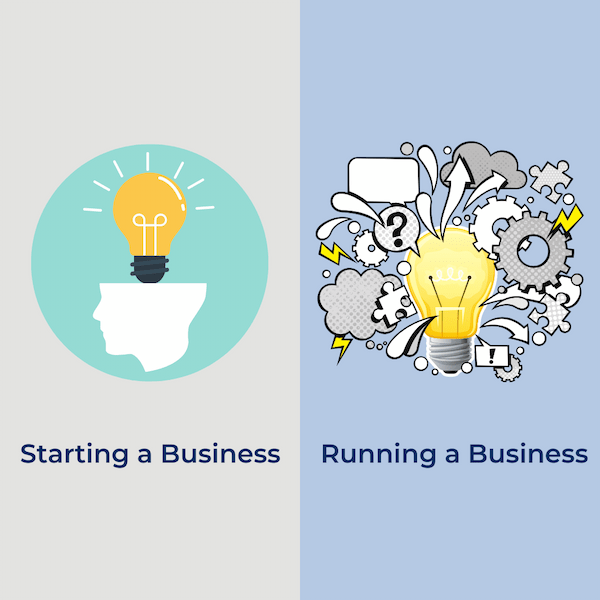 Image source: Incisive Edge
Growth and scale aren't easy to accomplish. It's not really about whether or not you have the better product, service or solution. Rather, it's about how you generate traffic to your website, hold your audience's attention, convert leads, close deals, and build a reputation that generates repeat customers.
That's where HubSpot for Startups (HSFS) comes in.
HSFS is a program that equips your startup with all the marketing, sales, service and operational tools you could possibly need to get (and keep) the ball rolling.
HubSpot's startup initiative gives qualifying startups up to a 90% discount on their license fee. The offer includes any HubSpot software at any level. So, for example, you could sign up for HubSpot Marketing Pro and pay $80 per month instead of the usual $800 per month.
The Main Questions about the HubSpot for Startups Programme
Growing a business isn't a one-person show. There's no earthly reason why anyone should attempt to go it alone.
In order to reach your business goals, you need the people, processes, and tools to reach for your dreams. The full suite of HubSpot marketing tools (with startup friendly pricing) can help you hit the ground running.
Of course, for startups, clever budgeting is everything. Access to HubSpot might help your sales and marketing efforts.
But by how much?
And how necessary is it really?
You probably have some burning questions, and we'll do our best to answer them.
Is HubSpot Worth the Money?
HubSpot offers startups a modular, scalable solution to your inbound marketing, sales, service and operational needs.
Their free plan can help you get your business off the ground, but of course, as a free offering, it's limited in its application. However, it will give you a taster and if you like what you're getting on the free plan, it's probably worth upgrading to one of their paid offerings.
What makes HubSpot "worth it" is the fact that there is a ton of capabilities within the software and as a startup, huge discounts available on the normal pricing. More on this later.
The platform enables you to integrate, align and automate your marketing and sales. Rather than using multiple different platforms, you can harmonise everything under the HubSpot roof. Many clients find that with the discounted pricing, they are paying substantially less than they were subscribing to all the different platforms – CRM, email, sales pipeline etc.
If you put HubSpot in place from the beginning and you get your team utilising it as quickly as possible, you instill best practice from the beginning of your growth journey. No more chasing on leads to see whether your sales team has followed up, no more manual lead nurturing, rather full monitoring and tracking across all your channels.
It really all depends on what you're hoping to get out of your CRM, but by implementing sooner, rather than later, you will begin to understand the power of the platform and how it can help you scale by minimising time spent on repetitive tasks. Time you simply don't have.
Is HubSpot CRM Any Good?
With a motto like, "There's no better way to grow," HubSpot need to be fairly certain of their offering.
A decade ago, marketing tools and CRMs were completely different to the types of tools we see today. There was a very distinct dividing line between the two, and they were used by totally different teams.
Tools like HubSpot marry the two concepts to create a host of "smarketing" tools for marketing, sales, customer service, and operations, as well as HubSpot's own content management system (CMS). Whilst 'smarketing' as a term is slightly cheesy, it belies the powerful nature of the tools.
HubSpot includes everything you need to run your business.
A few of the most useful HubSpot tools include:
Fully customizable CRM
Marketing email
Social media & blogs
Account-Based Marketing
Live Chat & chatbots
Email templates & snippets
Advertising management
Landing pages & thank you pages
Calls-to-action
Document and video storage
Forms
SEO
Deal pipelines & sales playbooks
Quotes with Stripe payment integrations
Customer service tickets
Click here for a full list of all features.
With so many tools in the HubSpot arsenal, it wouldn't be surprising if the platform was challenging to use. Fortunately, it is fairly intuitive and the paid versions include 24/7 support if you do ever get lost. The extensive online knowledge base is filled with tips and tricks to help any startup make the most of the CRM.
In addition to their own modules, HubSpot also has an open API and native integrations with tons of other software options.
How Do You Qualify for HubSpot for Startups?
To qualify for the program, you'll need to fill in an application. Hit the 'Apply Now' button. While it might sound like any startup is eligible, this isn't the case.
To start off with, you need to be aligned with one of HubSpot's approved partners. But this isn't all there is to it. To qualify for a discount, there is a funding criteria.
According to the HubSpot website, the criteria is as follows:
"A startup with under $2 million in funding, you are eligible for up to 90% off HubSpot software in your first year, 50% off in your second year, and 25% off ongoing.
A startup who has raised over $2 million in named funding up to and including Series A, you are eligible for up to 50% off in your first year, and 25% off ongoing.
A startup who is a part of an entrepreneurial organization, you are eligible for 30% off in your first year, and 15% off ongoing."
Basically, as long as you're a current member of one of HubSpot's 2600+ venture capital partners, incubators, or accelerators and you haven't raised more than a Series A round in funding, you should be eligible for a decent discount.
Be aware, HubSpot for Startups pricing is applicable to net-new Professional or Enterprise level products only. Starter level products are excluded, unless bundled with qualifying Professional or Enterprise purchases or upgrades.
Customers may not apply the startup program pricing to existing subscriptions of any level.
How Much Does HubSpot Cost for Start Ups?
HubSpot's Marketing Hub™ pricing starts at $890 per month at the Professional level, whereas the CRM Suite pricing for the same level starts at $1600. At Enterprise level, the Marketing Hub™ costs around $3,200 per month whereas the CRM Suite will set you back $4,000 per month.
If you qualify for the Startup program, you could pay as little as $89 per month for the Marketing Hub™ or $160 for the CRM Suite at the Professional level. At Enterprise level, the Marketing Hub™ costs around $320 per month, whereas the CRM Suite will cost $400 per month.
Check out this screenshot to see more on what you could be eligible for (correct at the time of writing, June 2021)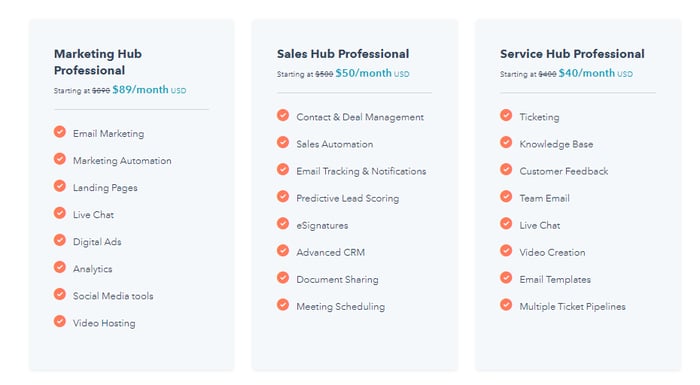 What you will end up paying for HubSpot is based on a range of factors including:
How many contacts you have
Your choice of service product
Your choice of sales product
How many seats you need
Of course, it's not just about price, although as a startup that's often the #1 concern. It's also about usability, effectiveness, and how easily you can switch to this CRM if you haven't used it before.
HubSpot for Startups Onboarding
The 30-day onboarding process is optional for Starter licences and comes at a fee of $300 (£250). Designed to be smooth and painless, the aim is to ensure that your startup reaps the benefits of using the platform as soon as possible after getting started.
Based on some of HubSpot's most successful startups, new users can set their growth plans in motion with projects that are tailormade for their unique needs. It begins with 2 calls with their Startup Set Up Team, who help you get settled in.
During the first month, users have access to a team of knowledgeable Onboarding Specialists as well as the ever-present HubSpot for Startups network and community.
To help make the most of the programme, startups will also be able to rely on certification courses, documentation, and training programmes prepared by the HubSpot Academy team.
The onboarding process is well-thought-out and carefully constructed to help startups get onboarded quickly.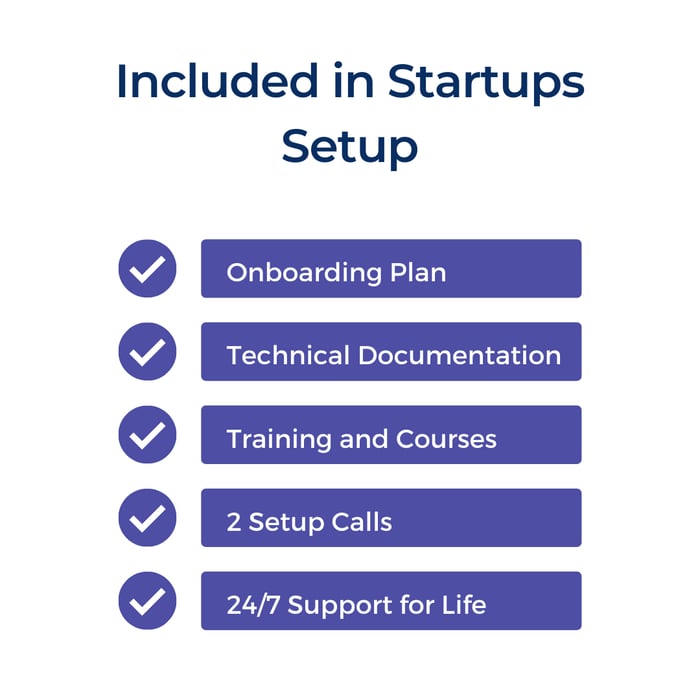 Image source: Incisive Edge
HubSpot CRM for Startups - Do I Really Need It?
With everything you need to run your business and the guidance to boot, there's every chance that HubSpot will work wonders for you and your business.
If you qualify for the HubSpot for Startups program and you're looking for an effective way to reach your target buyers, nurture them into customers, and service them after they've converted, there's no earthly reason for you to stay on the fence.
At Incisive Edge, we offer discounted HubSpot for Startups onboarding. If you are interested in discussing whether HubSpot will be right for your business, please just call us on 0800 8600 512.
All prices correct at the time of writing: June 2021