In consumer-facing industries and business operations, customer experience (CX) is now a key differentiator between brands, and a critical factor for economic success.
Since the onset of the COVID-19 pandemic, consumer behaviour has drastically altered, and customers' expectations have risen as millions of people have been interacting with brands in a primarily digital manner – many for the first time. As buyers continue to engage with brands through multiple channels, 70% of consumers say that technology has made it easier to switch between brands and suppliers. This puts the onus on brands to increase their customer retention by providing an exemplary and enhanced customer experience, together with impeccable customer service and support.
With customer journeys consisting of a mix of CX, brand perception, and customer service, organisations need to focus on all of these elements if they are to deliver customer satisfaction.
Companies can ensure positive brand perception through effective brand positioning, and engaging the services of a specialist marketing agency. However, organisations may require a more hands-on approach to avoid the detrimental effects of a sub-standard customer experience and support services that fail to meet customer expectations.
Each year, poor customer service loses American businesses over $62 billion. These losses occur due to customer churn and damage to business reputations resulting from negative feedback, reviews, and social media posts bemoaning the poor experience.
On the incentive side, recent studies observe that 86% of buyers are willing to pay more for a positive experience. Moreover, businesses that prioritise customer experience have between four and eight percent higher revenue than their competitors.
Delivering great customer service and being able to enhance CX above and beyond the levels customers expect therefore leads to positive business outcomes.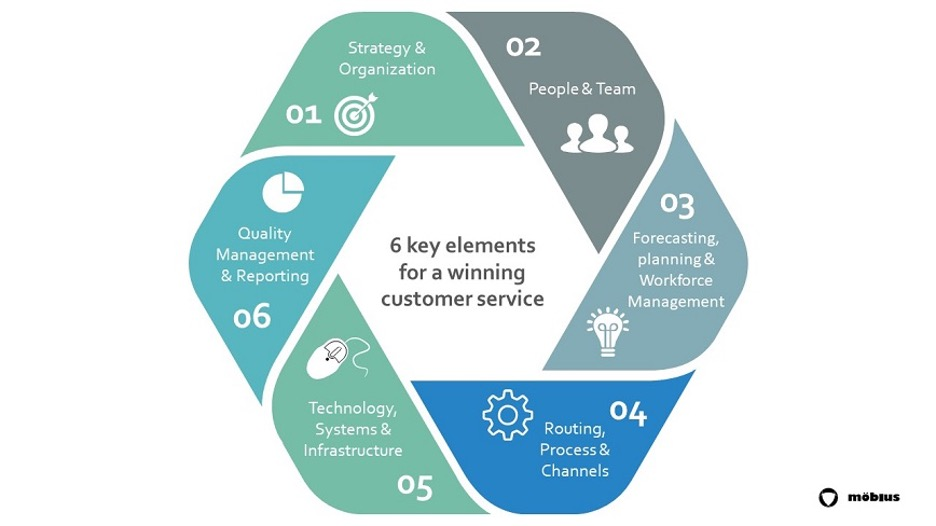 [Image source AmCham Belgium]
Finding Ways to Enhance Customer Experience
Clearly, then, your organisation's CX strategy needs to incorporate elements that contribute to a great service and experience that spans the entire customer journey.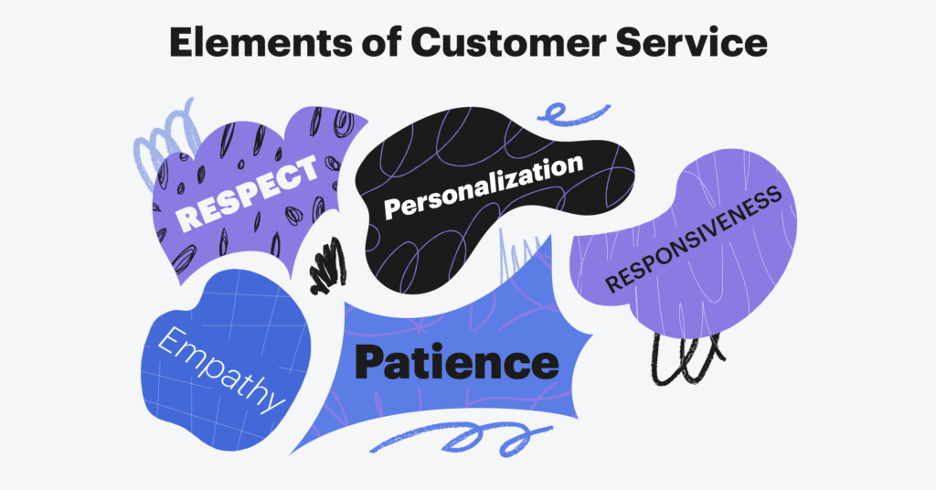 So, what are the key elements of an enhanced CX strategy? They include the following.
1. Providing Value
It's not enough for your brand to simply meet your customers' expectations – you need to offer products and services that actually provide value. This means moving beyond the mindset of promotion to providing quality content, recommendations, advice and offers that satisfy the needs, aspirations, and pain points of the consumer.
This approach breeds customer loyalty, and a willingness to part with the CX data you need to refine and improve your customer experience strategy moving forward.
2. Being Available and Reliable
For the digitally sophisticated consumer, a positive experience equates with being able to interact with brands across multiple channels – from any location, and at any time of day. Organisations looking to meet these expectations are those which are capable of ensuring a consistent and engaging omnichannel experience throughout the customer journey.
CX management at this level benefits from techniques and technologies such as Customer Relationship Management (CRM), self-help options like chatbots, and communications systems with business continuity features, so the customer can interact directly with some aspect of your brand as and when he/she chooses.
3. Personalisation
Personalisation is a key part of any modern customer experience strategy. Automation technologies are currently available that make it easy to greet customers by name, and to make offers and recommendations based on their interests and past interactions with the brand that are immediately relevant and personal.
Offering personalised communication and services as part of the experience enables your business to differentiate itself from the competition, while increasing engagement and satisfaction. This approach to customer experience management also acts to increase loyalty.
4. Simplicity and Convenience
Providing potential buyers with a clear and simple route to navigate through your website, payment portals, and other channels – including social media, contact points, email correspondence, etc. – to find the information they need provides a stress-free customer experience that makes the whole journey more convenient and enjoyable.
5. Transparency and Accountability
Transparency and honesty are critical to commercial success – especially in the current climate where activism, social advocacy, and corporate social responsibility can influence purchase decisions as much as the product or service range a brand offers.
Transparency therefore needs to be an integral part of your customer experience management efforts. This may span a spectrum that ranges from the detailed labelling of your products, to the simple admission by your service staff that they don't immediately have the answers that a customer is seeking – but are willing to go the extra mile to find it.
At every stage of the customer journey, buyers always assess whether a company has delivered on its promises. This is where accountability comes into the equation. Your organisation needs to be prepared to explain and accept responsibility for how and why a particular product or service was delivered in the way that it was.
6. Customer Feedback
Since customer satisfaction is key to great CX, it's important to provide channels for feedback, comments, and reviews.
In terms of customer engagement, providing feedback options enhances the customer experience by giving consumers a sense that their opinions are valued, and that they matter to your organisation.
For the business, feedback and the results of customer experience surveys empower your customer success team to identify areas where your customer experience strategy is working, and where it needs to be improved.
Summing Up
In a consumer-centric culture, businesses that are positioned to thrive are those that focus on providing great service and an enhanced CX in line with their unique brand positioning and value proposition.
Here at Incisive Edge, we know that every customer is different, and every positioning project produces a totally unique proposition. We will craft a value proposition that emphasises why you are unique and the value you provide your target market.
Incisive Edge brings you the expertise you need to find your brand differentiation and build the essential foundation for your digital marketing machine.
To find out more about how Incisive Edge can help you provide an enhanced customer experience for your clients, get in touch with us.