The importance of video marketing in 2017 and beyond cannot be overemphasised, as any inbound marketing agency worth its salt will tell you.

The reason is simple – internet users engage with more video content than they do anything else. Cisco projects that video traffic will make up a full 82% of all consumer internet traffic by 2020, up from 70% in 2015.

That's a serious amount of traffic, and makes it little wonder why video marketing is becoming a top priority amongst inbound marketing agencies the world over.
But, as with all inbound marketing practices, having a well-crafted video marketing strategy, an engaging video content marketing approach, and a comprehensive digital marketing strategy are crucial. The benefits of video marketing must be evident and quantifiable before we allocate funds to develop these strategies. Thankfully, the advantages of video marketing are indeed crystal clear.
Check out the following articles to learn more about video marketing:
The Benefits of Video Marketing
HubSpot produces a wonderful infographic illuminating '31 Must-know Video Marketing Stats'.

Highlights of the research include some very convincing video marketing conversion rate statistics:
Including a video on a landing page can increase conversions by 80%
64% of visitors are more likely to make a purchase after watching a video
50% of execs search for more info after watching a video
Videos in emails lead to a 200-300% increase in click-through rates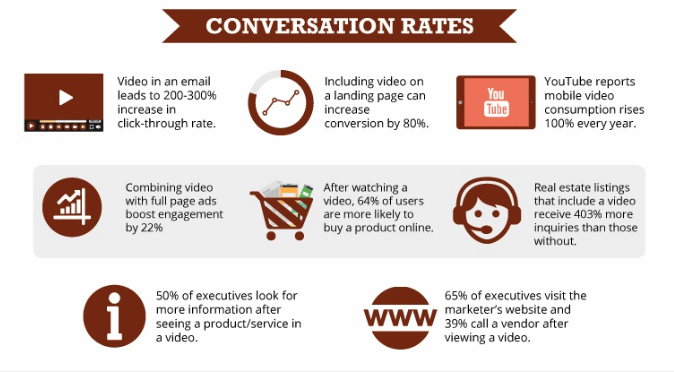 Wow – the benefits of video marketing are indeed definite.

But what about user interaction? Well, here are some more stats to chew over:
92% of mobile video consumers share videos with others
90% of users say product videos are helpful in the decision-making process
80% of users can recall a video ad they've seen over the past 30 days
75% of execs watch work-related videos at least once a week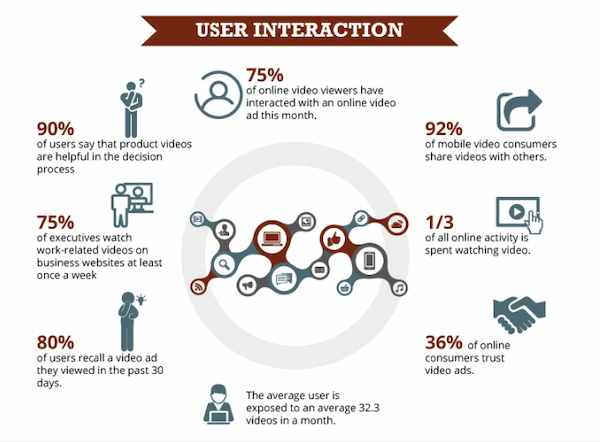 Conversion rates are massive, web traffic is through the roof, user interaction is beyond positive – video marketing is indeed one sure-fire strategy that your inbound marketing agency should be helping you develop.
But how to get started?
Easy-to-Use Tools for Creating Video Marketing Content
We know what you're thinking – videos are expensive and complicated to produce to any sufficient quality.

In the past, the notion that professional video creation was complex and exclusive may have held true. However, there is excellent news – a plethora of easy-to-use video marketing tools now exists.
These innovative tools have a singular purpose: to democratize the process of creating compelling videos for brands, making it accessible to all. With these tools, reaching and engaging your target audience becomes seamless, enabling you to develop a solid video marketing strategy that perfectly complements your overall marketing approach.

We covered two really good ones in our previous blog post 'The Importance of Video Marketing in 2017 (And How to Get Started)' – Moovly and Shakr. These are really worth checking out, but we won't repeat ourselves here.

Instead, let's check out three more supreme video marketing tools that are super easy-to-use to give you even more options to start your video marketing campaign today.
Animaker
Animaker markets itself as the platform to use for making "video infographics". And, although that's most certainly true, we actually think this to be a slightly restrictive description – for there are many other uses for the software.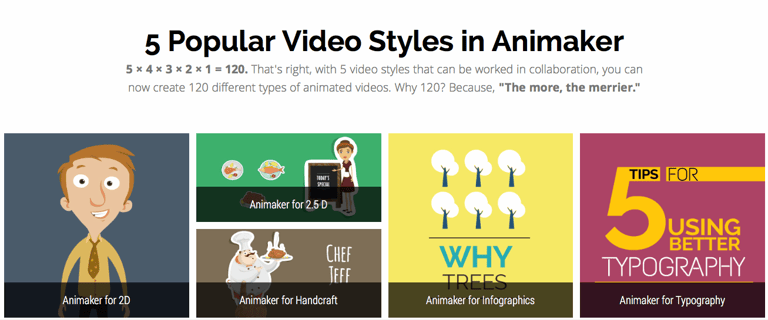 Promos, tutorials, reports, explainer vids, and yes, video infographics as well – all of these are extremely simple to make using Animaker. Here's the explainer video so you can see for yourself.
Animaker, as you will notice, has a very distinct style. The animations are "fun" to say the least, and so you must decide whether they are suitable for marketing your business. (And if they're not, then you might prefer Moovly, mentioned above and covered in this blog post.)

Making videos in Animaker is a simple case of drag and drop, and there are plenty of walkthrough tutorials when you sign up to help you get to grips with the tool bar. A good, 30-90 second video will probably take you a few hours to make, but when you compare that to the prices you would have to pay to have something of similar quality made professionally, there really is little contest.

There's a freemium option to get you started, and monthly plans start at a very reasonable $9 per month.
Ripl
Mobile video marketing is of course something that we must pay attention to. As from October 2016, mobile and tablet devices are being used more than desktops to access the internet, according to StatCounter Global Stats. And so, since we're using our mobiles to browse the web, why shouldn't we also use them to create video marketing content as well?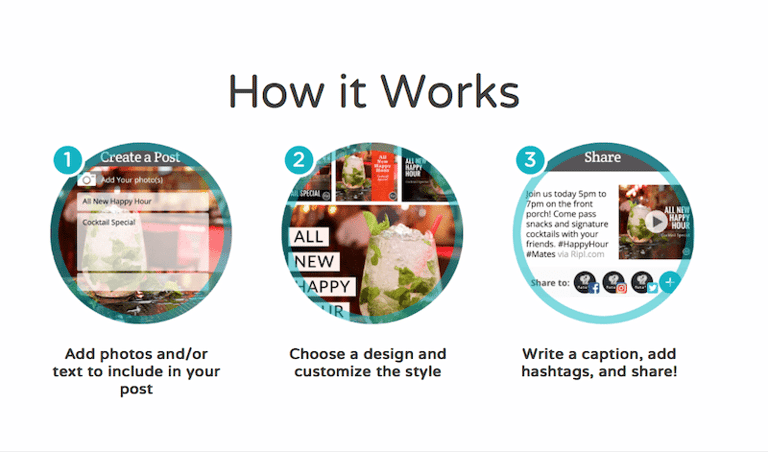 Ripl is available only on iOS and Android, so you'll have to get your phone out to make your animations.

Ripl isn't really about making promotional, tutorial or explainer videos, but rather adding some eye-catching animation to the images you use in your social media marketing posts.

It's a simple idea, but when we think about it, a potentially powerful one. Think about your Twitter news feed, for instance. These days, everyone is slapping an image into practically every tweet they send. In order to stand out, therefore, it makes sense to add a little movement, a little animation, to our images. Ripl allows us to do this in a matter of seconds.
Imagine the power of a simple idea that can transform your Twitter news feed instantly. Nowadays, on social media platforms, everyone incorporates captivating images into their tweets.
To truly stand out and engage your audience, consider infusing your visuals with a touch of movement, creating fascinating animations effortlessly. With Ripl, you can achieve this in seconds, captivating viewers not only watching videos online but also taking a glimpse behind the scenes.

Here's the explainer video so you can see how it works.
Ripl couldn't be easier to use, and the great thing about it is that all you do is upload your static images, add some text, and the app takes care of the animation. This means that, as well as creating moving images to promote your new content, you can delve into your historical output and breathe some new life into that, too.

Ripl is a free app: it's free to create and share Ripls on Twitter, Facebook and Instagram, and there are plenty of templates to use in the free version.

However, there is also a Ripl Pro plan ($9.99/mo). With this, you get an extended template catalogue, and also benefit from additional features such as access to the Ripl Pro Music Library, the ability to schedule your posts and save your Ripls to your phone's camera roll. We'd suggest experimenting with the free version, as it may well suit your requirements as it is.
VideoScribe
If you like the idea of creating whiteboard video animations, then VideoScribe is the tool for you.

Whiteboard video animations offer a versatile approach to engaging your prospects effectively. They serve as a dynamic tool for walking potential customers through the compelling benefits of your solution and crafting lively research reports. Additionally, they excel in creating captivating introductory promos, making them ideal for marketing videos and video ads.

While it's true that you can use the above-mentioned Moovly to create this type of video marketing content, VideoScribe is dedicated to the process, and you will achieve much better results using this platform.
As all inbound marketing is essentially about educating prospects and customers, the whiteboard setup provides an ideal backdrop – crisp, clear, and easy-to-follow – for presenting such materials.

Again, the drag-and-drop format is at play, making this another easy-to-use video marketing platform that you can get started with immediately without having to take a crash course on design.

There's a free trial to get you going, and then prices start at £8 a month.
Back to You
Ready to get your lights and cameras into action? Video marketing is an extremely important avenue to explore in 2017, and, thanks to the host of democratising tools that are now inexpensively available on the web, anyone can get started right away.