This post is the second part of a short series on FinTech marketing promotion strategies. If you'd like to catch up with the series so far and read a quick overview of the differences between paid, owned and earned media, please check out our last piece on paid media promotion.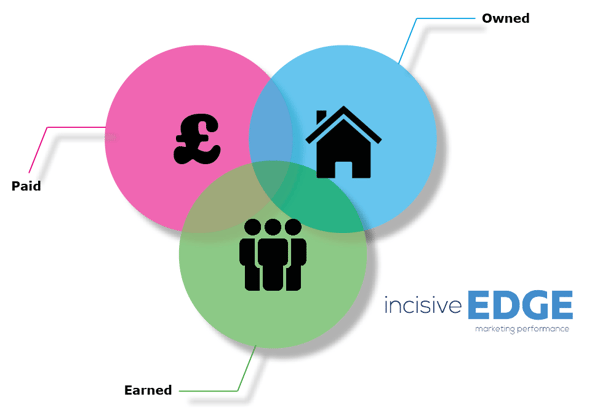 What Is Owned Media?
Owned media is anything that your business produces, owns and has complete creative control over.

This will include things like your company website, your blog, any physical marketing collateral you produce such as brochures or business cards, videos, podcasts and more. Every touch point is an opportunity to show your customers exactly what you're all about. Even something like your email signature can be a great opportunity to promote your FinTech product or solution.

Social media is a bit of a grey area. Yes, you have complete control over what you post. However, you're entirely at the mercy of the tech geniuses that run the platform itself.

They're constantly rejigging the site's layout and algorithms which dictate who gets to see your lovingly crafted quips and promos. You also have to remember that what the community members of that network decide to do with your content is up to them, and it may not be exactly what you envisaged during your social media strategy session.

The point is that you'll never be able to fully control the user experience, and this is an essential component of owned media.
Creating Your Owned Media Strategy
There's no point starting to produce content without putting together a strategy first. It's a lot like setting off on a journey without directions or even a destination. The scenery might be lovely, but it's a waste of time if you're not getting anywhere!

The first thing you need to do is identify your ideal customers and your ultimate goal. In the case of a FinTech company, at a basic level, your customers may be young professionals looking for a way to manage their money, and the goal would be to have them pay for a subscription to your budgeting software.

All of the owned media you create should be based around getting that customer to meet that goal. It should also be created with your brand image in mind. Continuing with our previous example, if you're trying to connect with younger customers and position your product as a modern, accessible solution, it would be unwise to give your brand a very formal, technical "voice".

To help guide your branding, check out the chart below which shows the values most important to adults.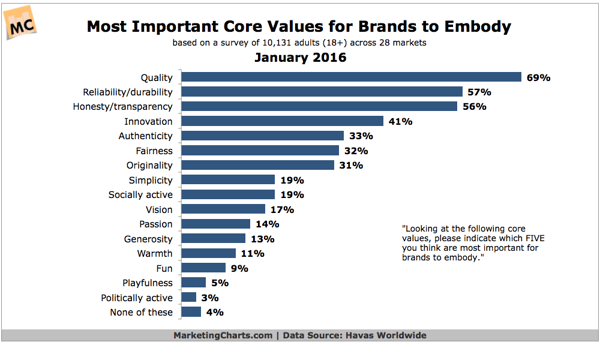 Your customers need to be able to relate to and connect with you, as well as be assured that what you're providing is well-made and innovative.
Owned Media For Each Stage of the Buying Funnel
When guiding your prospects towards the goal of purchasing your product, you need to consider each stage of their buying journey and what kind of content will be best able to meet their needs and answer their questions at that particular stage. You also need to consider which content types will help move them between the stages.

In inbound marketing, we think of this buying journey as a funnel. Individuals at the top of the funnel are potential leads who may not know anything about your brand. Those in the middle have identified your product as a possible solution to their problem and are currently researching your business and your direct competitors. Those at the bottom of the funnel are in the final stages of the decision-making process, and in need of one final push to become a customer.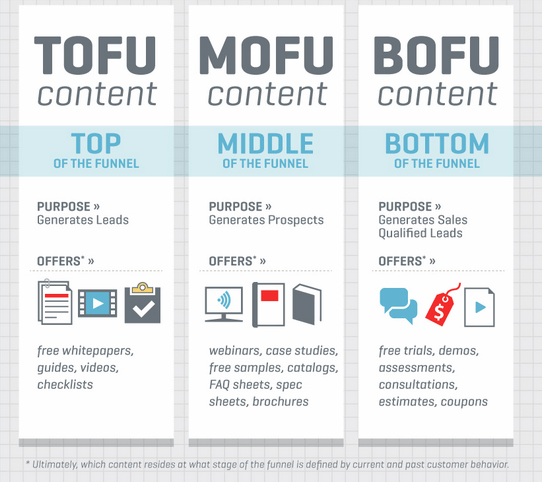 Source: LinkedIn, Mark Appel
ToFu Owned Media
Content in the top of the funnel should be available to everyone. This will include your website, which is a showcase for your business and product or solution. Owned media at this stage should be educational, entertaining and shareable. It's all about generating awareness and establishing you as a thought leader in your industry.

It's also important to remember that just because it's free doesn't mean that it doesn't have to be high quality. Many businesses think that every piece of really great content should be gated and require an exchange of contact information.

We disagree. If you don't offer your leads great value from the get-go, how will they be able to trust you as a source of specialist information? Seeing good content freely published will make them want to see what could be so fantastic that you'd keep it as a gated download! This is what will push them from lead to prospect.

Ideas for ToFu owned media content:
Blog posts
Website content
Webinars
Infographics
Short videos
Checklists
White papers
Podcasts
MoFu Owned Media
Content in the middle of the funnel has to be even more valuable and specialist. It's also where you can start being promotional and offer up your product as a solution to a problem. More specifically, it should make it clear that you're offering a better solution than your competitors are.

Not every piece of content in this stage has to be gated, but it's important to have at least a few pieces that require a form to be filled out so you can reach out to your potential customers directly. Put these on an attractive and well-organised resources page for easy access.

Ideas for MoFu owned media content:
Case Studies
In-depth guides
Ebooks
Demonstration videos
Product descriptions and data sheets
FAQs
Calculators
BoFu Owned Media
If someone has got this far, they're clearly very interested in what you have to offer. It's now just a case of finding that last bit of bait that'll get them on your hook. In many cases, the content you'll find at this stage isn't really content in the traditional sense at all.

It's all about what will generate the sale. Honestly, it's unlikely to be another well-researched and impeccably written blog post (though those are great, and you need all you can get) it'll be a great offer, a glowing review or an expert pitch from your sales team.

Here's one example from Xero: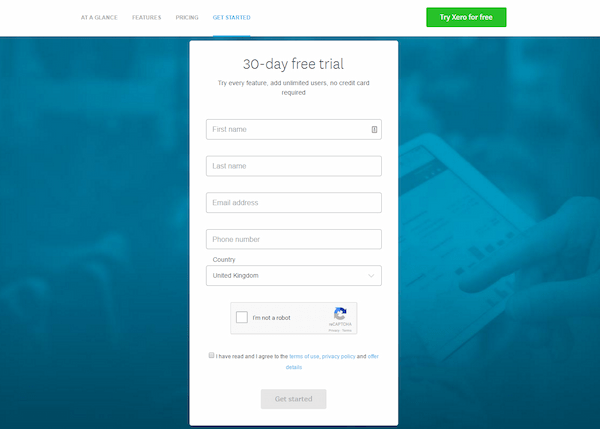 With that in mind, here are the BoFu owned media content ideas:
Testimonials
Reviews
Free assessments
Evaluations
Trial products/services
Vouchers/ Incentives
Consultations
Obviously, testimonials and reviews will be written by customers rather than you, but by choosing the ones you feel present you best and publishing them, they become owned media.

A word of caution… don't treat the lists of owned media ideas above as a checklist. You absolutely do not need all of those content types to create a great FinTech marketing strategy. Some will not be suitable for your business and some will require access to resources that you might not have yet.

Figuring out what you're good at and being the best at it is far more valuable to a customer than being "okay" at lots of things.

It may be that your strength lies in infographics. Great! Get them on the web and make sure your name is all over them. They'll be sure to generate some brilliant targeted traffic.
Conclusion
Your marketing strategy should consist of paid, owned and earned media. Owned media might just end up taking most of your time since it relies heavily on you producing original content. But remember, the content you create is an asset that will, assuming it's well-optimised, continue to bring in traffic and nurture leads over time.

Paid media is great for exposure, but it's fleeting.
Owned media can be designed around your FinTech brand and works for every stage of the buying journey. Start producing results now. And don't forget to book your free strategic marketing consultation for your FinTech. A full or mini consultation is available.