Conventional advertising in the digital realm (such as the ads viewers see on streaming video services) interrupts audiences with content and information they don't necessarily want or need. The same applies to traditional promotional techniques like banner ads on websites and social media. This form of outreach is intrusive and undesirable – to the extent that over 40% of internet and mobile device users now employ some form of ad blocking software or services.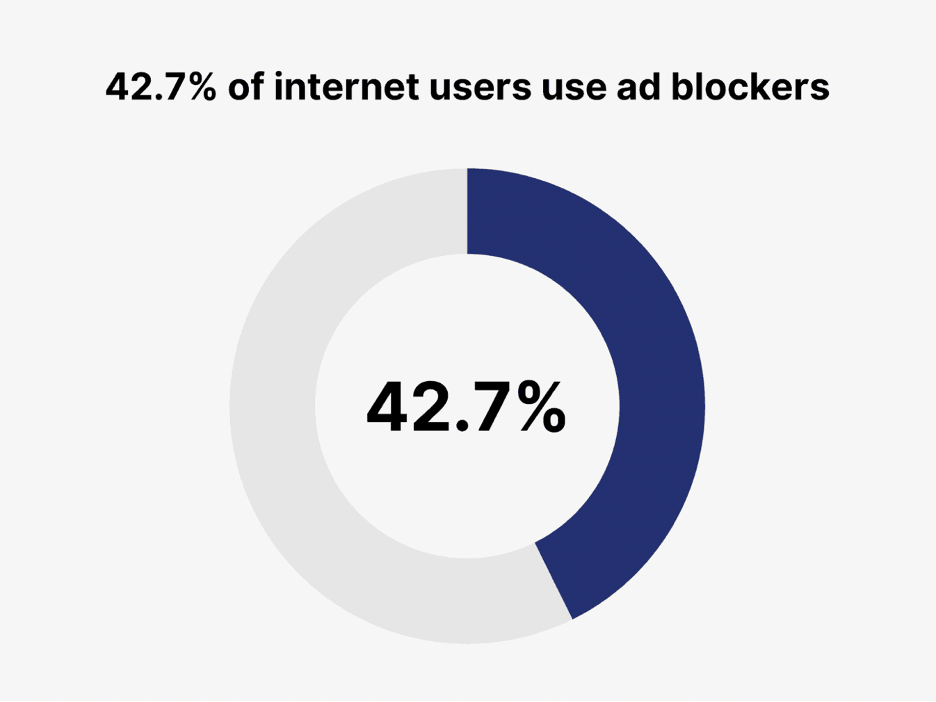 (Image source: backlinko.com)
Organisations looking to push their own products or services to prospective buyers therefore require a digital marketing approach that doesn't antagonise the target audience with unsolicited and intrusive digital content. A content marketing strategy enables businesses to accomplish this.
Content marketing is the process of creating and distributing valuable, relevant, engaging and informative material that speaks to the needs, aspirations, and challenges of a clearly defined target audience. Rather than resorting to the hard sell, content marketing strategies focus on providing prospective customers with useful and creative content that's geared to answering specific questions that they have, and providing resources and information that the target audience is actively searching for at any given point along the buyer's journey.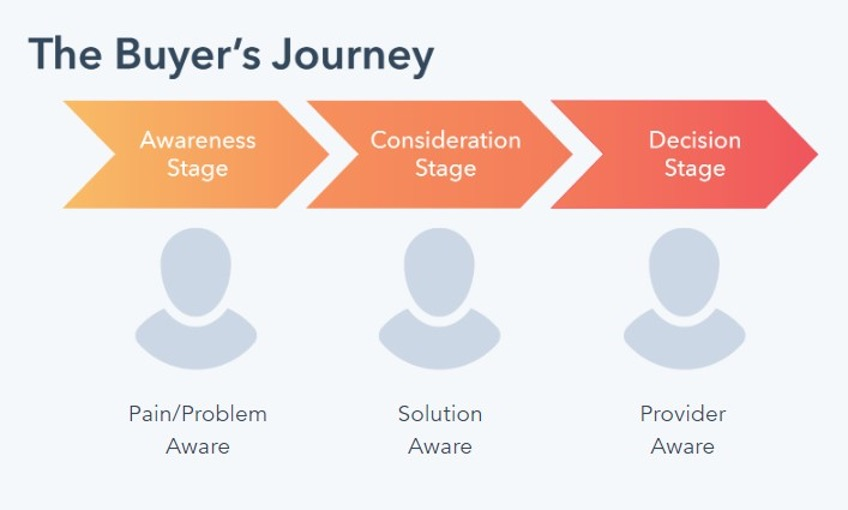 [Image source: HubSpot]
To this end, digital content can take a variety of forms, including blog posts, webinars, infographics, eBooks, etc. For digital marketing teams, the key is to identify which form of creative content is most appropriate for the target audience at any given time.
When properly implemented, a content marketing strategy is an excellent way for businesses to generate leads, drive sales and build brand awareness.
How content marketing services can help
In a typical content strategy, each piece of digital content is treated as a unique sales or marketing asset, which must be closely monitored to assess its effectiveness, impact on the target audience, cost-to-benefit ratio, conversion rate, and engagement level. This requires a level of diligence and analytical expertise that the top content marketing agencies can easily provide.
Moreover, effective content marketing relies on consistently providing the kind of informative and creative content that prospective buyers actively want and need. Content marketing must therefore be strategic and targeted to the proper audience of buyer personas and decision-makers. This necessitates a full understanding of the target audience, the kinds of digital content they prefer to consume, and the issues they expect this content to address.
Here, too, the resources and expertise of a strategic content marketing agency can contribute greatly to the effectiveness of content marketing strategies. In fact, a content marketing agency can assist organisations in realising greater value from their content marketing strategy in a number of areas, which we explore below.
Lead generation
Targeted and creative content that speaks to the specific pain points of your ideal customers is more likely to attract them to your website, and eventually convert them into leads. In fact, using content marketing services for lead generation to help produce digital content and inbound marketing materials can generate three times as many leads as traditional outbound marketing – and at a reduced cost.
Increasing engagement
Professional content marketing agencies can provide the resources and creative content expertise you need to consistently produce valuable, relevant information that helps your target audience solve their problems, while positioning your brand as a trusted advisor and industry thought leader. In this way, your content strategy can be the catalyst for developing a community of existing and prospective buyers, suppliers and business partners – all of whom have good reason to trust and be interested in what you have to say.
Content marketing agencies can also provide the skills and resources you need to monitor and measure engagement levels for your content marketing output. For example, the marketing agency might provide metrics for monitoring social media responses to your material, positive product or service reviews, shares of your digital content, or recommendations and referrals.
Increasing brand awareness
A strategic content marketing agency should be able to assist in creating compelling content marketing output that is widely consumed and shared. Using search engine optimisation (SEO), content marketing agencies can help raise the profile of your business on the top search pages for relevant keywords.
With content marketing that is consistently relevant and helpful, consumers are more likely to share it or cite it in their own content, which also helps improve your search rankings and increases awareness of your brand.
Increasing conversions
Top content marketing agencies will have the experience and knowledge needed to help your marketing and sales teams create specific content (such as product landing pages or case studies) that move prospects further down the sales funnel towards making a purchase.
Optimising your marketing budget
Since producing creative content for digital marketing costs significantly less than traditional outbound marketing methods such as print ads or direct mail, content marketing provides a cost-effective avenue for promoting your business.
By taking a strategic approach in partnership with a professional content marketing agency, you can effectively pursue a content marketing strategy that converts more prospects into paying customers, lowers your cost per sale, and increases the return on your digital marketing investment.
B2B content marketing specialists
Here at Incisive Edge, we know that proper investment in your brand position and content strategy will allow you to project a stable image to your potential new customers that clearly defines who you are as a company, your brand purpose, and your brand story.
By starting with the things that make your business great for the world, we're able to craft a compelling brand positioning statement and top line messages which roll neatly into more detailed content and can be applied across your marketing materials, and utilised by your sales and customer service teams.
To find out more about how Incisive Edge can use strategic content marketing to help you crush your content goals, get in touch with us.