One of the most attractive aspects of launching your own startup is being the master of your own destiny, creating a solution that solves a real problem and the fact that no two days will be the same. As you plan, build and grow your startup, your priorities and focus will continue to evolve as you progress along your unique startup adventure.
You Need to Deliver Revenue Growth Fast
How to accelerate your tech startup journey
As you progress, you will also be faced with many challenges and obstacles that will bring added pressures. If you are serious about taking your startup to the next level, you will need focus on balancing your priorities to be successful in planning, building and growing your startup and take it to the next level.

The problem is that it already feels like there are not enough hours in the day and you are faced with the realisation that you only have a limited amount of resources at your disposal. Deep down, you know that the wise move is to focus on scaling your business. Unfortunately, you are also faced with the inconvenient truth that balancing your priorities isn't enough.
Despite feeling overwhelmed with your ever-increasing task list, your attention needs to be focused entirely on building a lead generation machine and driving sales revenue if you are serious about scaling your startup. However, to achieve this, you will need a marketing strategy.
Without the luxury of a sales history, one way of attracting further investment is by providing qualitative feedback that provides a complete overview of where you are and the direction you are taking the business.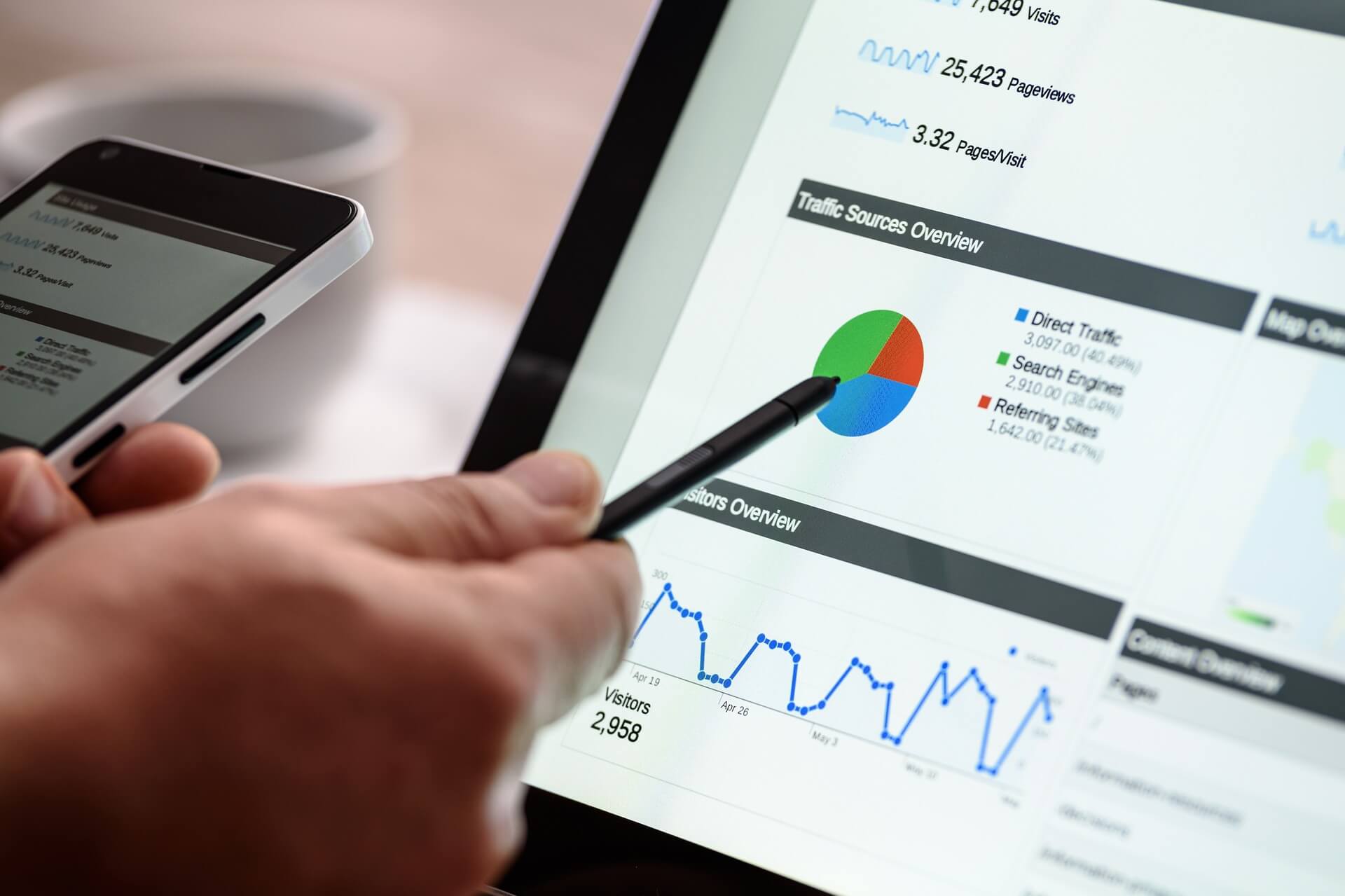 Customer engagement metrics such as website visits along with completed contact forms are excellent starting points. Anything that highlights expressions of interest or sales lead will also enable investors to visualize the future of your startup and what value you are providing.
As a startup founder, you also need to be able to highlight your business strategy and planning activities around crucial areas such as product market fit, customer profiling, proposition development. Although this might initially feel quite daunting, accepting that you do not need to do everything yourself and you have the option of turning to a tech startup marketing expert that has traveled the same road as you many times before.

You've mastered the 6-step process and understand that delivering revenue growth is top of your to-do list if you are going to succeed in securing future investment. But are also faces with the realisation that by stage five of the process, you still have nothing new in the hands of your potential prospects or even nurture them through the buying journey.
You can fast-track your progress by working smart, hard and fast
However, one of the biggest lessons from The Tech Founder's Guide to Startup Marketing is that delivering the right amount of revenue growth to secure further investment is your number one priority. There are no shortcuts, and you cannot skip any of the essential steps that all play a significant role in reaching your objective. But, you can fast-track your progress by simply working smart, hard and fast.
Despite initially feeling overwhelmed by the increasing responsibilities on your shoulders and limited resources at your disposal, with the right plan in place, the road ahead should now look much clearer. Having the invaluable expertise of a marketing expert by your side will also ensure that you avoid any temptation to stray from your path to success. You can explore how your priorities will change over time as you progress along your funded startup journey.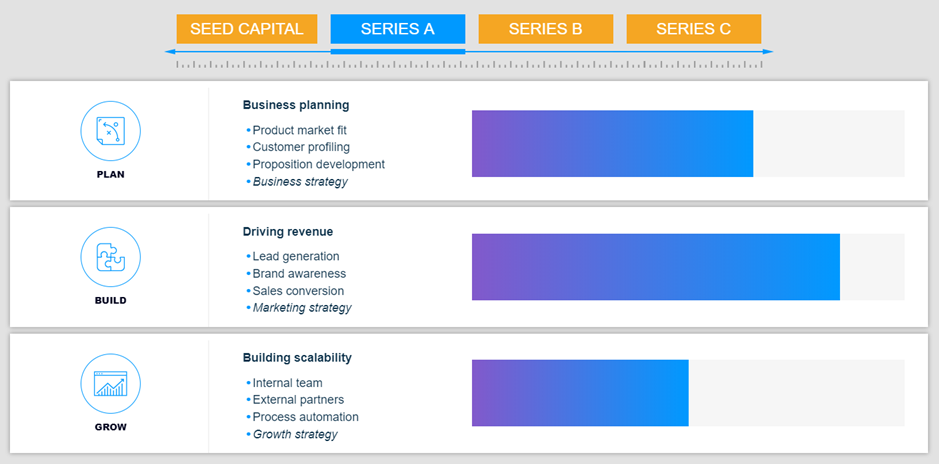 By zooming out and looking at your strategy, everyone in your business should know how you are going to reach your goals and the part that they play in delivering the desired results for your tech startup.
Plan
Business planning is a crucial foundation for you to build the future of your startup. But, it's your business strategy that delivers a plan to reveal your product market fit, customer profiling metrics, and proposition development.
Build
Driving revenue to secure future growth must be at the heart of your startup journey. A marketing strategy led by a tech startup marketing expert will guide you through the creation of a lead generation machine, raising brand awareness and sales conversion.
Grow
All investors will want to know how you are going to scale your business to secure their own ROI. Building scalability through your process automation, internal and external partners is fundamental to you creating an effective growth strategy.
When getting started, your strategy is built around putting your prospects at the very heart of your marketing strategy. The implementation phase will engage with your audience and nurture them through their entire buying journey. Finally, optimising your website and ad campaigns to generate leads and drive revenue growth to enable both you and your investors to see the bigger picture.
Every startup is unique, but in our experience, every founder has the same ambitions, fears and will have to overcome similar obstacles. By surrounding yourself with the right processes and a team of experts that have been there before you too can concentrate on accelerating your tech startup journey and achieving your goals sooner rather than later.
If you would like us to share our experiences with you or offer some strategic advice and recommendations, contact us now and one of tech marketing experts will get straight back to you.